The Comic Hero's Journey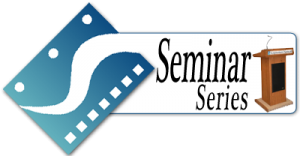 Event Date: Saturday, June 23, 2018 || Speaker: Steve Kaplan || Check-in: 12:30 pm ||
We've all heard about the mythological work of Joseph Campbell, and Chris Vogler's fine adaptation of those principles to screenplays in "The Writer's Journey." And we've seen examples of the Hero's Journey in classic films from Casablanca to Star Wars to The Dark Knight. The characters in a comic narrative journey down somewhat similar paths, but they take the trip in their own unique fashion, with several surprising detours. See more details below.
IMPORTANT:
Please REGISTER before 10:00 pm on Thursday, June 21, 2018.
**Please note that each guest and/or attendee needs to REGISTER individually.
Admission:

_____________________________

$30.00 online – Please Pay Here

_____________________________

SWN Annual Members,

Sign-In Here

_____________________________

$40.00 – At the door

____________________________

To become a paid SWN Annual

Member, Join Now!

____________________________
Check-in begins at 12:30 pm.
Event starts at 1:00 pm. 
No Refunds. No Credits.
More details:
In this live webinar, we'll cruise on down that road together, examining the Comic Hero's Journey through films like Groundhog Day, 40 Year-Old Virgin, This Is The End and others. And by the end of our journey, you'll be able to apply that comic paradigm to your own comic concepts.
WHAT YOU'LL LEARN:
The comic narrative paradigm
The one indispensable comic character
The 8 essential story beats
Story development do's and don'ts
Comic premises, character-centered structure and authentic decision-points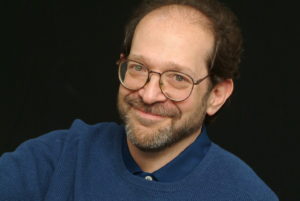 For years, Steve Kaplan has been the industry's most sought-after expert on comedy. The author of the best-selling The Hidden Tools of Comedy, he has taught at UCLA, NYU, Yale and other top universities. Steve created the HBO Workspace, the HBO New Writers Program and was co-founder and Artistic Director of Manhattan's Punch Line Theatre.
Steve has consulted with Disney, DreamWorks Animation, Aardman Animation, HBO and others, and has taught his world-famous Comedy Intensive workshops and seminars in LA, New York, Chicago, Denver, London, Paris, Rio, Kiev, Munich, Canada, Ireland, Israel, Australia, New Zealand and Singapore. He has upcoming workshops in London, Sweden and Greece, and his new book, The Comic Hero's Journey, will be published later this year.
Follow Steve on:
Facebook at www.Facebook.com/KaplanComedy
Twitter at Twitter.com/skcomedy 
______________________________________________________________________
Join us on the Fourth Saturday at:
Westside Pavillion
Community Room B
10800 West Pico Blvd
Los Angeles, CA 90064
**Located on level 3, behind Landmark Theatres. Park in the parking structure close to the theater. Go up to level 3 and follow the signs.
**Parking – first 3 hours free. Plenty of parking.
Meeting Timeframe: 1:00 pm to approximately 3:00 pm.
Members, please remember to bring your SWN membership card!
Any questions, email us at info@scriptwritersnetwork.org