The Art & Craft of TV Writing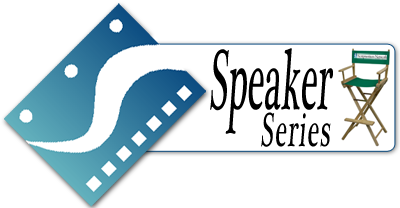 Event Date: Saturday, July 13, 2013 || Speakers: Rockne S. O'Bannon || Check-in: 12:30 pm ||
Rockne S. O'Bannon discusses developing Defiance's Syfy hit new series on TV, how the video game impacts the TV show, writing strong television characters, his writing process and advice for successfully working in a writer's room.
 **SPECIAL MEMBERS ONLY MEETING**  You must be a Scriptwriters Network currently paid-to-date member to attend this event. ** In addition, please show your SWN membership card at the door for entrance to this special event.
**The deadline has passed and REGISTRATION is now CLOSED for this event. Please view our calendar for upcoming events.
Check-in begins at 12:30 pm.
Event starts at 1:00 pm. 
No Refunds. No Credits.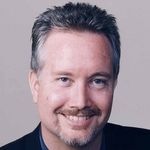 Screenwriter/director/showrunner Rockne S. O'Bannon is one of the top purveyors of speculative fiction for film and television today. From the current hit Syfy television series Defiance, to the fan and critic favorite Farscape, to the hit film and television series Alien Nation, he has pushed the limits of imagination on both the big and small screens.
Born in Los Angeles, O'Bannon was an "industry kid". His father was a Lighting Gaffer for Warner Bros. from the silent days until the 1970s, while his mother was a Contract Dancer/Choreographer at MGM during the heyday of the big Busby Berkley-style musicals of the 1930s and '40s. From the age of eight, O'Bannon knew he wanted to be a filmmaker. While most kids were reading The Hardy Boys and comic books, he was reading screenplays smuggled home from the studio by his father.
Among his favorite television shows as a boy was Rod Serling's The Twilight Zone. So it was particularly fitting that his entrance into the business was as Writer/Story Editor for CBS – TV's 1985 revival of that venerated series of chills and imagination. It was O'Bannon's work on The New Twilight Zone that brought him to the attention of Steven Spielberg who asked him to write an episode of his NBC anthology series Amazing Stories.
In 1987 O'Bannon wrote the original screenplay Alien Nation, which was produced by Gale Anne Hurd (The Walking Dead, The Terminator) for Twentieth-Century-Fox. The worldwide success of the feature film, starring James Caan and Mandy Patinkin, led to the FOX Network television series and five two-hour television movie sequels, as well as a continuing series of Alien Nation novels.
O'Bannon followed Alien Nation with his directing debut, Fear, a thriller starring Ally Sheedy and Pruitt Taylor Vince for Showtime Network. Soon after, he was approached again by Steven Spielberg, this time to collaborate on a grand futuristic adventure series for NBC-TV. The result was Seaquest DSV starring Roy Scheider, on which O'Bannon served as Creator and Executive Producer.
During the mid-1990s, O'Bannon created EON-4, sponsored by Apple, heralded as the very first science fiction entertainment developed specifically for the then very young world wide web.
In 1994 O'Bannon co-wrote and directed the FOX Network television film Deadly Invasion, an ecological cautionary thriller starring young Ryan Phillippe. Robin Cook's Invasion, a four-hour mini-series for NBC-TV written by O'Bannon aired during the May 1997 sweeps. And for May sweeps the following year, O'Bannon wrote Creature, another four-hour mini-series, this one for ABC-TV, adapted from the Peter Benchley best seller. In 1999, O'Bannon wrote Fatal Error, the TBS Network's first original television event movie.
O'Bannon's television series Farscape, which he created and executive produced, debuted on the SCI FI Channel in 1999. It was the young network's first original series, winning multiple awards, and often appearing on "The Year's Best" lists in TV Guide Magazine and numerous publications around the globe. The series' four year run was capped by the premiere of Farscape: The Peacekeeper Wars, a four-hour event mini-series that aired on the SCI FI Channel in 2004.
In 2005, The Triangle premiered on the SCI FI Channel to both critical and ratings acclaim. The six-hour mini-series was written and Executive Produced by O'Bannon with Bryan Singer (Superman Returns), and Dean Devlin (Independence Day).
Most recently, in addition to Defiance on Syfy, O'Bannon created and Executive Produced the startlingly-original series Cult for The CW, a show that has appropriately achieved status as a "cult" favorite. He is presently serving as an Executive Producer on NBC's hit science fiction action-adventure series Revolution.
For his work in film and television, O'Bannon has been the recipient of an unprecedented eight Saturn Awards, presented by the Academy of Science Fiction, Fantasy and Horror, more than anyone else. He has also received nominations for the cable Ace Award and from the Writers Guild of America.
Special Moderator for this event: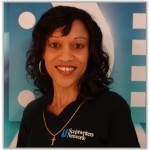 As President and CEO of The Scriptwriters Network Foundation, Inc. (SWN), Melessa Sargent is guiding the network to realize its full potential as the premier educational organization and resource for writers in the industry.  In addition to overseeing the implementation and maintenance of the current website, she has reinvigorated the Board of Directors and Steering Committees with the addition of exceptional new members.  Melessa is also creating new programs, contests and special events, along with finalizing strategic alliances with partners and sponsors.  Her specific focus is on continuing SWN's history of quality programming, vital content, and membership development.
Melessa's experience is multi-faceted.  She was trained as a dancer in ballet, tap and jazz, and as a print model for fashion magazines.  A regional winner of Star Search (Singing), Melessa has experience both behind and in front of the camera, acting in commercials and dramatic roles.  She has also produced and written the following TV shows: Missing: Have You Seen Me?, Our Mysterious Island, and Pictures.  Melessa has completed several feature and TV scripts, including a family drama and a pilot.
Join us on the Second Saturday every month at:
**New Location…
TDJ Studios
5723 Auckland Ave.
North Hollywood, CA 91601
http://www.facebook.com/#!/pages/TDJ-Studios/165670330135933
As this is a professional event, we ask that you please arrive prior to the event start time.
Meeting Timeframe: 1:00 pm to approximately 3:00 pm
Free Street Parking!
Please remember to bring a picture ID and your SWN Membership Card!
Any questions, email us at info@scriptwritersnetwork.org.