September 24, 2011 – Pitching Yourself Powerfully™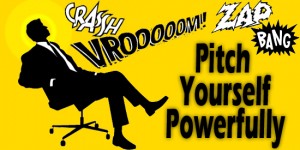 The four stages of a successful meeting — be it a cocktail party chat or an hour-long pitch!
So, you're finally in front of the "right" person who can potentially support your career goals, buy your idea, invest in your project, or hire you. Maybe it's at a screening, a party or even at the grocery store. How do you approach this person effectively and start building a relationship? Or, you're in that big meeting with a great idea to sell. How do make the most of the opportunity? What is being "great in the room"?
Through role-play and structured technique games, you will learn powerful skills used in MBA programs and by business professionals that will give you the confidence and savvy to make the most of every meeting, every time!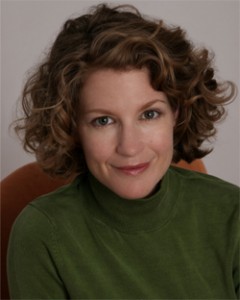 Shawn Tolleson is a director, writer and career coach. She brings to her coaching extensive experience in film, TV and theatre. She recently completed directing a proof of concept short with Martin Sheen for her feature film Shakespeare's Henry IV that she adapted and will direct with Sheen and Angela Bassett.
She's sold a pitch to Warner Independent and is currently putting together the feature Saturn Returns to direct in June 2012. She wrote and directed for the first webshow created parallel to a network TV show, TheVisitor.com, and directed the world premiere of the Sam Shepard play It Wasn't Proust.
She worked for seven years as a producer and production manager of commercials, music videos and high fashion stills shoots. Projects include the Rolling Stones video Rain Fall Down, Coke and BMW commercials, and Vogue and W Magazine cover shoots with Jennifer Aniston and Gwen Stefani, to name just a few.
Shawn is a classically trained actor and theatre director with a B.F.A. from University of North Carolina School of the Arts. Shawn and her company Strategy Coaching™ have worked with thousands of people in and out of the entertainment business in causing state-changing career breakthroughs. They have coached actors and performers to securing hard-to-get auditions, doubling and tripling auditions, and cultivating high-level, effective relationships with their representation. They have coached directors, writers and actors to signing with effective representation that is passionate about them and enrolling meaningful mentors. They have coached writers to securing TV staff writing jobs, directors to attaching star actors to their projects, and producers to securing financing and enrolling high-level producing partners, to name just a few of their clients' accomplishments.