One-On-One with Comedic Performer, Writer and Producer John Lehr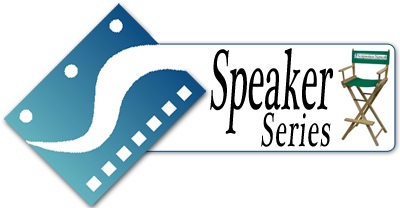 || Event Date: Saturday, January 9, 2021 ||
|| Speaker: John Lehr ||
|| Start time: 1:00 pm PST ||
This event will discuss a variety of topics, including: story editing, the Speaker's story, writing strong characters, creating a compelling premise and/or story, finding your voice, script development, writer's vision, past projects, among many other topics. See more information below.
**The deadline has passed and REGISTRATION is now CLOSED for this event. Please view our calendar for upcoming events.
---
More information: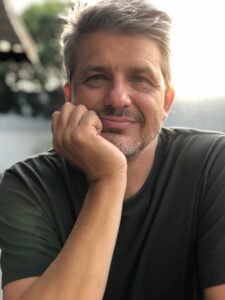 John Lehr is a comedic performer, writer and producer working in television, film and theater. Lehr starred as Leslie Pool in "10 Items or Less," from Sony on TBS for three seasons and recently starred as Sheriff Hoyle on Hulu's original comedy western "Quickdraw" for two seasons. Lehr also co-created, wrote and executive produced both series.
Lehr is one of the original Geico Cavemen from the wildly successful commercial campaign. He appeared in dozens of spots, including the first commercial as a caveman boom operator, the caveman in therapy with Talia Shire, the tennis spot with Billy Jean King, Superbowl spots with Phil Simms and many more.
Under their banner Howler Monkey Productions, Lehr and producing partner Nancy Hower have created multiple projects, most involving their unique improvisationally-based "hybrid" style found in "QuickDraw" (Hulu) "10 Items" (TBS) "Jailbait (Crackle)" and "Memron" (Slamdance award-winner). With Lehr starring and Howler directing, the team completed comedy pilots "Let It Ride," (Comedy Central), "Retreat!" (NBC), "Team McPhearson (Fox)" and "King of Beers" (EUE/Sokolow). The team's script/development deals include "The Loop" (HBO), "Troubadour" (MTV), "Life on Mars" (Sony/BBC), and "LARP" (Echo Lake), Tommy Chong's Pipe Dreams (TBS).
John has appeared in numerous television series, including "Friends" and was a series regular on "Jesse," both for Warner Brothers/NBC. His feature film roles include "The Sweetest Thing," and three Noah Baumbach films, "Kicking and Screaming," "Mr. Jealousy," and "Highball." John's hosting credits include "News Weasels" for E!; "I'm a Celebrity…Get Me Out of Here!" for ABC; CBS' special "Clash of the Commercials" with co-host Heidi Klum; and "John Lehr's Movie Club" for TBS.
A recovering alcoholic and drug addict for over 20 years, John Lehr is a seasoned monologist and comedian who speaks openly about his personal/ career struggles, his continuing sober journey and the importance of an authentic sense of humor.
In his newest show "Addiction 101 – A Comedic Lecture" directed by and co-written with John McCray, Lehr returns to the unique comedy lecture format from his successful LA and Off-Broadway runs. "Addiction 101" is a 75-80 minute "comedic lecture" in which Lehr presents a thesis and hilariously and poignantly supports it with stories from his days of using and his current life in recovery. Inspired by Buckminster Fuller's infamous Black Mountain College lectures, Lehr's comedic lecture is a hit with anyone who has attended a college lecture or public speech. Addiction 101 is designed to entertain/inform audiences in, out or around addiction (which is pretty much everyone).
Lehr headlined the Caron annual charity event in Atlanta for the past two years and recently performed at the Association for Recovery in Higher Education's annual conference in Boston. Lehr heads to Tampa and Jacksonville in February.
Lehr's critically acclaimed "Comedic Lectures" solo performances have had sold out runs in LA and New York. He is also a respected improvisational performer having worked at the Organic Theater and Steppenwolf Theater in Chicago, the Montreal Comedy Festival, Chicago Improvisational Festival and multiple venues in Los Angeles and New York. Lehr regularly performs stand-up comedy and MC/Hosts events around the country. John is married to author Jennifer Lehr with whom he has two children. The Lehrs reside in Los Angeles.
You can follow John by using one of the links below:
---
Meeting Timeframe: 1:00 pm PST to approximately 3:00 pm PST
Any questions, email us at [email protected]
---