October 22, 2011 – Big Ideas

With Barri Evins
THE BIG FISH
The single most powerful thing in Hollywood is a great idea for a movie.
It's the Big Fish all the industry is on the hunt for and the best possible way for a new writer to break in.
I call these captivating concepts "Hooky Ideas."
How can you tell when you have a Hooky Idea?
It's tempting to say, "You'll know it when you see it" — because believe me you will.
You won't be able to get it out of your head, and neither will anyone else who hears it.
It will grab you — and your imagination — and it won't let go.
Learn to target Hooky Ideas, lure industry interest and pitch like the pros. Then set your sights on your own personal Moby Dick and reel him in.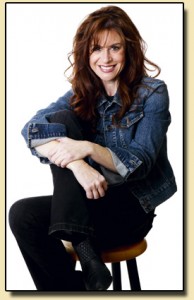 A working film producer who's sold pitches and specs to all the majors, Barri Evins created BIG IDEAS to give new screenwriters what it takes to achieve their dreams by teaching them techniques she uses with highly paid professionals on big league projects.
The BIG IDEAS Screenwriting Seminar helps writers create ideas that ignite industry interest and discover revolutionary tools for completing a successful screenplay faster than ever before.
The seminar also includes Barri's mentorship for a year.
A BIG IDEAS book is in the works.
For more information on Barri Evins go to www.bigBIGideas.com.
The next Big Ideas Seminar is in Boston, MA, Sept. 30-Oct. 2. Click Here for more info.