June 18, 2011 – The Four Magic Questions of Screenwriting
The Four Magic Questions of Screenwriting will end the agony that plagues screenwriters of all levels—how to structure a script. This revolutionary technique helps writers structure,
write, and rewrite scripts with ease. By asking your characters these four simple questions, you will be able to outline your screenplay like magic.
The Four Magic Questions of Screenwriting, part of The Horowitz System of writing taught at New York University for over ten years, has helped hundreds of writers create their screenplays fast.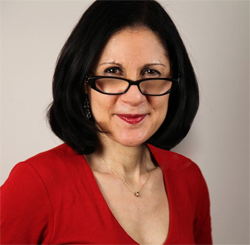 Professor Marilyn Horowitz, president of ArtMar Productions, is an award-winning New York University teacher, a producer, a screenwriter and a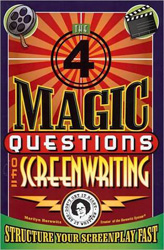 writing coach.  She was the script consultant for the recent Warner Bros. film And Then Came Love, starring Vanessa Williams.  Her students include published novelists, screenwriters, and award-winning filmmakers.  Marilyn has created a writing system that proposes a new, more effective way of writing.
She has written 5 books using her method, including books for college, high school and middle school.  The college version is a required text at New York University, and her middle school book is the text for the Lights, Camera, and Literacy program taught to over 500 children in the Maryland public school system.
Marilyn has made frequent presentations of her writing system at professional conferences all over the USA.  At the Artmar NYC office, she also offers small seminars and coaching to private students using her writing system to develop and complete their original concepts.
She is launching an on-line writing center to serve her large international audience.
More information can be found at: www.MarilynHorowitz.com.