June 11, 2011 – Writing for Reality TV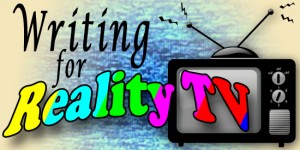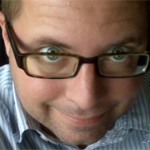 Oliver Oertel worked in feature film development and documentary TV research before landing his first job in a reality TV story department.
He was a Story Assistant on the teen reality show SWITCHED! (ABC Family) for three whole episodes before being promoted to Story Editor.
Since then, he's written for such reality shows as CLEAN SWEEP (TLC), IRON CHEF AMERICA (Food Network), DESPERATE SPACES (HGTV) and TEN YEARS YOUNGER (TLC). Currently, he is a producer on THE LITTLE COUPLE (TLC), which is in its fourth season.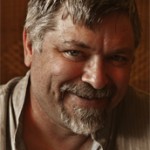 Eric Gardner grew up in Oregon City, Oregon and attended college at Columbia University in New York City, and the USC School of Cinema/Television in Los Angeles. He has worked on independent feature films and non-fiction television for over 20 years.
Gardner regularly works as a Writer, Director, Producer and Editor. He has received multiple Emmy nominations for his work as an Editor on the CBS series, "Survivor."
As a Director, he has won several awards, including best feature film at the Big Bear Lake Film Festival for "Under The Influence," starring Peter Greene. He was Senior Editor of "Alien Autopsy: Fact or Fiction," one of Fox's highest rated specials, and received world-wide attention when co-wrote and produced "Breakaway," an action/comedy starring the infamous Tonya Harding.
His diverse credits also include Producer of "Queenas" a feature length documentary about latino transexuals, financed by Canal + and The Danish Film Board, Co-Producer of "Great Streets: Champs-Élysées" starring Halle Berry for PBS, and Co-Writer and Producer of the soon to be released feature documentary, "Dislecksia: The Movie."
Currently he is Co-Executive Producer of "Love In the Wild," a reality television series for NBC. Gardner is a member of The Academy of Television Arts & Sciences and The Directors Guild of America.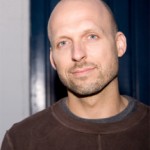 Aaron Murphy is a 14 year veteran of Reality TV.
Most of that time has been spent asthe Supervising Sound Mixer on shows like The Real World, Project Runway, Surreal Life, The Osbournes, Top Chef and many many more.
He has witnessed the transformation of the industry while working as both a technical crew person as well as a Producer.
He now inspires people to get involved with the reality TV genre as cast, crew or as an original show creator through his website, www.RealityHow.com.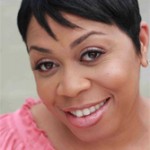 T Jones became an assistant to Executive Producer, Brian Gadinsky and later moved up to Associate Producer alongside Brian and Mark Burnett on a reality series for USA Network, Combat Missions.
Soon after T became Senior Associate Producer for shows such as American Fighter Pilot (CBS). After wrapping production on American Fighter Pilot, T Jones was tapped to be a producer on the first series of American Idol (Fox).
From American Idol to Sunday Best (BET) to The Benefactor (ABC), T Jones brings a unique charm and charisma to every production experience. She is known for her fast wit and hard work ethic. Her Newark, New Jersey roots helps to keep her grounded as she continues her journey to become one of the biggest power players in Hollywood.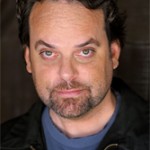 Eric Johnson has been a writer, director and producer in the Los Angeles area for almost 20 years. He produced the pilot Craig Ferguson's Really Big Game Show for CBS and the comedy game show Pretty Smart for MTV.
Eric also wrote, directed and produced the feature film Tweek City which is currently being distributed around the world by Maverick Entertainment.
Eric was also head writer at Sony Online Entertainment where he oversaw the Jeopardy! and Wheel of Fortune franchises and launched many different versions of the games.
Additionally, he has written thousands upon thousands of questions for other game show franchises including 1 vs. 100, Joker's Wild, Apples to Apples and Trivial Pursuit and he's been working on the TV show Jeopardy! for the last several years.
Eric's other writing, directing and/or producing credits include the TV show All Access for VH1 and feature film scripts for Film Roman and T-Bone Films.