Friday Night Social – Nov. 2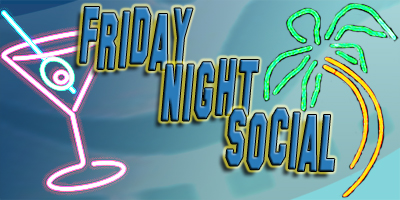 Date: Friday, November 2, 2012 || Starts at 7:00pm || NEW LOCATION…on this date ||
Friday Night Social is a networking group that meets the first Friday of every month. It started as a way for TV and feature writers to meet one another and has evolved into so much more.
This month's Friday Night Social is a free event being held at Mixology 101, at the Grove / Farmers Market. As networking is very important, come out and "Network" with us and others! You never know who will be there!
Unveil one of Los Angeles' most exciting cocktail experiences, Mixology 101 @ Planet Dailies, founded by Robert Earl, at the origin of Planet Hollywood, and Salvatore Calabrese, one of the world's top mixologists.
Enjoy a friendly atmosphere and hospitality unlike any other, while you discover a really unique space away from the urban folie.  Come by yourself or with friends and enjoy a perfect intimate gathering atmosphere ideally located on the second floor of the Farmers Market, adjacent to the Grove.
Join us for networking the First Friday in November at:
NEW LOCATION on this date…
Mixology 101
Second Floor
At the Grove / Farmers Market
6333 West 3rd Street, Suite O20
Los Angeles, CA 90036
Phone: (323) 370-6560
Any questions, email us at info@scriptwritersnetwork.org.
Starts at 7:00pm.
Admission:
FREE — pay for your own food/cocktails/parking
Parking:
Farmers Market Parking Rates with Validation
Enforced 24 Hours a Day
2 hours free validation with purchase from a Market merchant
$3 for the third hour
$1 for each additional 20 minutes
$15 maximum