Writing the Killer Crime Drama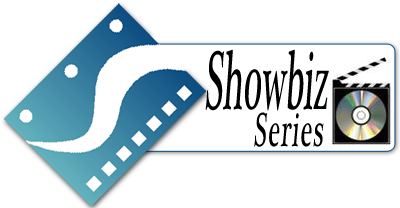 Event Date: Saturday, April 27, 2013 || Speaker: Jennifer Dornbush || Check-in: 12:30 pm ||
Crime dramas, Mysteries, and Procedurals are a staple in our entertainment diet. Flip through the guide on your Direct TV and you will find a crime show or movie any hour of the day or night. There truly is a crime show out there for every personality. Whether you're writing your first crime story or your umpteenth, this workshop will help you make your crime writing smarter and more authentic.
**The deadline has passed and RSVPs are now CLOSED for this event. Please view our calendar for upcoming events.
This seminar is for:
Writers of crime fiction. This includes thrillers, mysteries, procedurals, crime dramas, cop and legal shows.
Writers of all levels.
Writers who want to get the extra edge on their screenplays, novels, stageplays, or stories.
Writers who want to elevate their crime and forensic science knowledge.
In this workshop you will learn:
The anatomy of a procedural, crime drama, or mystery
3 things you need to create a captivating crime
5 key characters that must be in every crime story
How to develop compelling B, C, and D stories
Jen's top 10 research resources for crime stories
Secret story fillers the professionals use
Receive exercises to release your crime writing creativity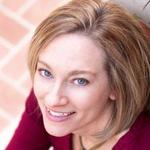 Jennifer Dornbush will also have her new book FORENSIC SPEAK available at a discounted rate for purchase and signing.
Long before American television was saturated with CSI, Jennifer Dornbush was living her own CSI adventure with her family in northern Michigan where her father worked as Medical Examiner from their home. Trained in death investigation from an early age, Jennifer has twenty years insight into the forensic world. To round out her knowledge of death investigation Jennifer completed over 360 hours of CSI training. She has used these experiences and training to scribe her book, Forensic Speak: How to Write Realistic Crime Dramas, from Michael Wiese Publishing, a monumental resource created for crime writers and crime drama fans.
Jennifer's unique childhood has gifted her with uncanny fodder for storytelling, which she uses to pen crime stories for film and television. Most recently her half hour comedy, Home Bodies, was selected for Humanitas' prestigious New Voices project. She has several films in development and pre-production. She is also developing a web series with Genuine Productions. On the lighter side of literature, Jennifer uses her children's book, The Picadilly Children's Ballet, to teach young children about the importance of cultivating joy in self and others.
Jennifer serves as adjunct professor of screenwriting at Azusa Pacific University. She received a bachelor's degree from Trinity College, Palos Heights, IL; and a Master's Degree from DePaul University, Chicago.
Learn more and sign up for Jennifer's Forensic Speak Newsletter at www.jenniferdornbush.com and look for her new book FORENSIC SPEAK at Amazon.
Join us on the Fourth Saturday every month at:

Showbiz Store & Cafe
500 S. Sepulveda Blvd.
Los Angeles, CA 90049
Meeting Timeframe: 1:00 pm to approximately 3:00 pm.
Free Parking in the parking structure next to the cafe!
Food and Drinks available for purchase at this event.
Members, please remember to bring your SWN membership card!
Any questions, email us at info@scriptwritersnetwork.org