The Nuts & Bolts of Self-Publishing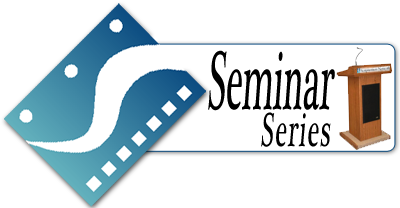 Event Date: Saturday, April 22, 2017 || Speaker: Jessica Brawner || Check-in: 12:30 pm ||
Are you a screenwriter or aspiring author thinking about writing a book? Have you wondered how on earth to get published? Have you thought about self-publishing? Haven't tried it but are curious about what's involved? See more details below.
IMPORTANT:
**The deadline has passed and REGISTRATION is now CLOSED for this event. Please view our calendar for upcoming events.
More details:
Author Jessica Brawner talks about the gritty details involved in self-publishing, from finding an editor, to creating cover art, to seeing the book in print for the first time. She discusses marketing strategies for self-published authors, and the pitfalls to avoid. In addition she lays out the pros and cons of self-publishing vs. traditional publishing and gives attendees a simple set of questions for any author to ask before deciding which route to take.
Q&A to follow.
No extra materials are required for this presentation.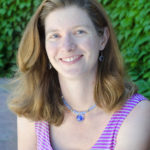 Jessica Brawner sprouted in the wilds of South Texas and plotted ways to spend her life traveling the world. She has been remarkably successful at that endeavor, and is now based in the Los Angeles area. In 2001 she discovered the wonders of Science Fiction and Fantasy conventions and has spent the years since working as a booth babe, volunteering for bands and vendors at conventions all over the country. She has taken those experiences and written a book: Charisma +1: The Guide to Convention Etiquette for Gamers, Geeks, and the Socially Awkward Published in 2014 by WordFire Press, followed by The Official Dragon Con Survival Guide also by WordFire Press, 2015.
At the beginning of 2016 she edited her second anthology, A Baker's Dozen of Magic, published by Story of the Month Club. She is currently working on her first full length Steampunk novel following the adventures of Captain Jac.
In addition to her convention activities, Ms. Brawner is on the Executive Board of the non-profit Stories for Students, works as a public speaker and workshop presenter on a variety of topics, has developed and taught self-defense classes, worked as an event planner, an entertainment agent, a computer teacher, and a personal assistant.
Other non-fiction publications include: Booking the Library: A Guide for Entertainers, Musicians, Speakers & Authors.
Ms. Brawner's fiction has appeared in Steampunk Trails II (2014), the anthology, Steampunk The Otherworlds released by Villainous Press in 2015, and Madness, Machines and Magic, the 2014 Story of the Month Club anthology.
When recently asked "When do you sleep?" her response was, "I get a full 8 hours, on days that don't end in 'y'."
You can find her online on Twitter (@JABrawner) on Facebook facebook.com/jabrawner or on the web at www.jessicabrawner.com
---
Join us on the Fourth Saturday at:
NEW LOCATION
Westside Pavillion
Community Room A 
10800 West Pico Blvd
Los Angeles, CA 90064
**Located on level 3. Located behind the Food Court. Park close to Macy's, on the East side. Go up to level 3 and follow the signs.
**Parking – first 3 hours free. Plenty of parking.
Meeting Timeframe: 1:00 pm to approximately 3:00 pm.
Members, please remember to bring your SWN membership card!
Any questions, email us at info@scriptwritersnetwork.org