Scriptwriters Network @ Los Angeles Comic Con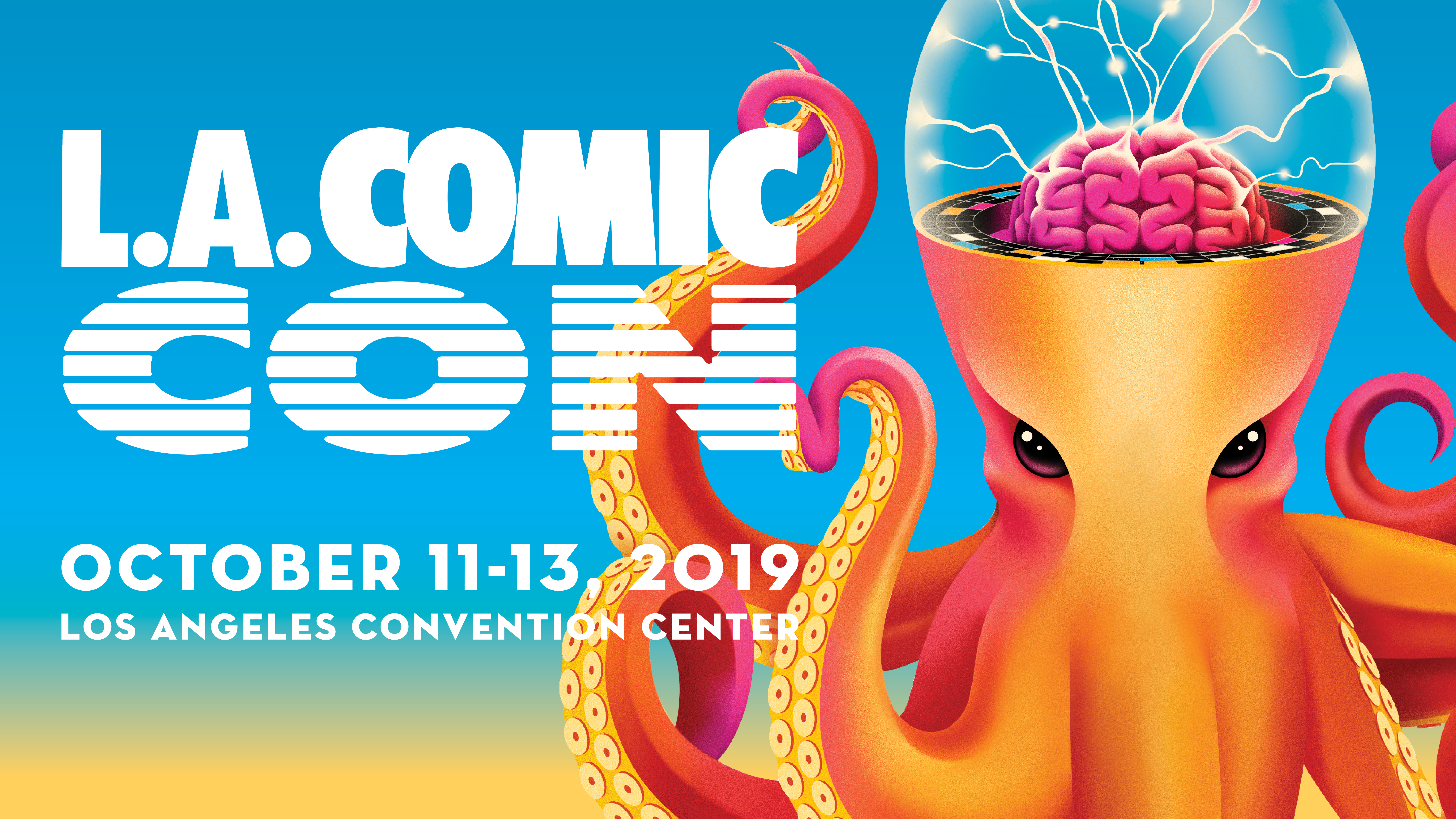 Los Angeles Comic Con

Exciting News…
Scriptwriters Network will be attending the
Los Angeles Comic Con event
October 11-13, 2019
at the Los Angeles Convention Center
We hope you will be able to attend.
You can find out more information about the
Los Angeles Comic Con
by clicking here.
Please stop by and visit us at our booth 

#1030
and find more information on our panels listed below.
Panel #1
Topic: Staying Animated in Today's World
Panel date:  Saturday, October 12
Time:  11:00 am to 11:50 am
Location:  Room 306 A B

Panelists: Jack Enyart, Stephie Theodora, Brian Swenlin & Jordan Gershowitz

Panel Description:

  Would you like to know what's it like writing for popular animated shows? Join leading animation writers and creators and listen as they talk about their process for writing, creating and working on fun, light-hearted material for the industries popular animated shows. They will discuss the joys of working on and bringing to life animated characters through their writing experience.
Panel #2
Topic: 2D or Not 2D?
Panel date:  Saturday, October 12
Time:  6:00 pm to 6:50 pm
Location:  Room 306 A B
Panelists: Joelle Sellner, Joe Stillman, Mark Zaslove & Jordan Gershowitz

Panel Description:

  Join our panel of industry writers and producers to discuss the inside scoop of 2D and 3D animation. With the rise of "live action" remakes of cartoon favorites, our panelist will also discuss if there will still be a place for 2D animation? Listen as they enjoy speaking on how different or difficult is it to write an animated script for TV and feature films?
Panel #3
Topic: VR (Virtual Reality) For Dummies
Panel date:  Sunday, October 13
Time:  2:00 pm to 2:50 pm
Location:  Room 306 A 
Panelists: Evette Vargas, MeeRa Kim, Chris Pack, Jenni Ogden, Victoria Grant and Gregg Katano

Panel Description:

  Interested in learning the difference between VR, mixed reality, and augmented reality? Listen to our experienced panelists, who will explain the difference. They will also discuss which reality the future is leaning towards. Come and check out how to stay current on the latest VR technology trends. All your questions answered, without putting on or buying a headset.
Los Angeles Comic Con

:
Los Angeles Convention Center
1201 S. Figueroa Street Los Angeles, CA 90015
For more information, visit: https://www.comicconla.com/
Event/Show Times:
Friday, October 11th:
1:00 pm to 8:00 pm
Saturday, October 12th:
9:30 am to 7:00 pm
Sunday, October 13th:
9:30 am to 5:00 pm
 We look forward to seeing you there!