Scripted Digital Platforms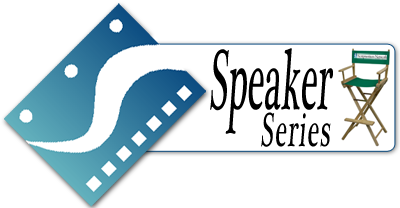 Event Date: Saturday, May 11, 2013 || Speakers: Sean Stewart, Maureen McHugh, Jenni Powell & Montrel McKay || Check-in: 12:30 pm ||
Influential digital storytellers discuss current projects, creating a programming voice, how to reach your target audience and how to create a quality web series on a low budget.
**The deadline has passed and REGISTRATION is now CLOSED for this event. Please view our calendar for upcoming events.

Check-in begins at 12:30 pm.
Event starts at 1:00 pm.
No Refunds. No Credits.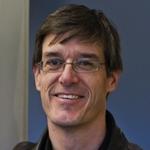 Sean Stewart is one of the most influential digital storytellers in the world. As the lead writer on projects such as The Beast for Steven Spielberg's A.I.: Artificial Intelligence, Halo 2's I Love Bees and Nine Inch Nails' Year Zero, he was instrumental in exploring what "web-native" story can be. As a co-Founder and Head Writer at Fourth Wall Studios, he helped develop the Rides.TV platform; their first show, Dirty Work, won a Primetime Emmy for Online Programming.
Stewart is also top-selling fantasy sci-fi writer, co-author of the internationally best-selling Cathy's Book transmedia novels, and winner of the 2001 World Fantasy Award. His other books include Star Wars: Yoda: Dark Rendezvous, Clouds End, Mockingbird, Nobody's Son, Perfect Circle, and Resurrection Man.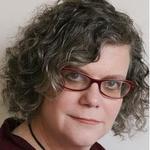 Maureen McHugh started working in digital in 2004 as a writer and managing editor on 42 Entertainment's ilovebees. She's written original scripts and scripts for branded content. She's a co-founder of No Mimes Media. She's also a novelist and short story writer. Her most recent collection of short fiction, After the Apocalypse (2011, Small Beer Press) was one of Publisher's Weekly's Ten Best Books of 2011.
Some of her other published work includes China Mountain Zhang, Mission Child, Mothers & Other Monsters, and Nekropolis.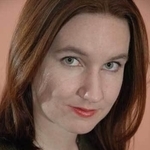 Jenni Powell has been deeply involved in innovative online communities, dating back to the cult internet series Nobody's Watching (over 40M views) and later becoming a central figure in the web video breakout lonelygirl15 fan community. This led to her creating the fan-favorite parody series LonelyJew15, which landed her a job at lonelygirl15's production company EQAL.  She has worked on many popular web series such as The Guild, Streamy Award-nominated With the Angels, Poor Paul, The Crew and Comedy Central's Atom.com standout The Legend of Neil. She was Associate Editor for popular web entertainment site Tubefilter News and consulted on and produced various transmedia entertainment project, such as the ghost-hunting comedy Bumps in the Night, the No Mimes Media 10 minute transmedia experience Webishades, and the Atom.com series Video Game Reunion. She was the Staff Producer for DeFranco Inc., which included producing the sci-fi/horror anthology BlackBoxTV and had a stint as the Digital Content Coordinator at Relativity Media / Rogue Pictures. She is currently Director of Content and Social Media for the world's largest online video conference, VidCon, and producer at Felicia Day's YouTube Premium Channel Geek & Sundry.  She doesn't have a lot of free time.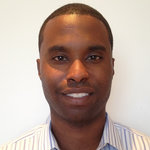 Montrel McKay is currently Director of Development at Electus. He serves as the primary dealmaker across all of Electus' digital distribution platforms, and oversees Electus' audience acquisition and business development initiatives in the digital space.
Prior to joining Electus, McKay worked in the Global Finance and Distribution group at entertainment talent agency, William Morris Endeavor (WME). While at WME, he helped to establish non-traditional content distribution strategies for the agency's clients and managed third party partnerships across multiple content verticals, specifically focusing on direct to consumer entertainment releases.
McKay graduated from Morehouse College in 2005 and earned his JD at Harvard Law School in 2008.
Join us on the Second Saturday every month at:
**NEW, New Location…
TDJ Studios
5723 Auckland Ave.
North Hollywood, CA 91601
http://www.facebook.com/#!/pages/TDJ-Studios/165670330135933
As this is a professional event, we ask that you please arrive prior to the event start time.
Meeting Timeframe: 1:00 pm to approximately 3:00 pm
Free Parking!
Please remember to bring a picture ID and your SWN Membership Card!
Any questions, email us at info@scriptwritersnetwork.org.