One-On-One with Writer, Director and Producer Mark Zaslove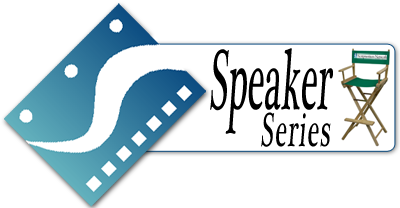 Event Date: Saturday, February 8, 2020 || Speaker: Mark Zaslove || Check-in: 12:30 pm ||
This event is with a Writer, Director and Producer who will discuss a variety of topics, including: writing strong characters, creating a compelling premise and/or story, finding your voice, hooking your reader, script development, past projects, among many other topics.  See more details below.
IMPORTANT:
For security purposes, please REGISTER before 10:00 pm on Thursday, February 6, 2020.
**Please note that each guest and/or attendee needs to REGISTER individually. 
Annual Members, Sign-In with your login information.

Guest Sign-in Here – $30.00 – online

Pay at the door – $40.00 – online
Admission:
FREE for SWN members! (Join Now!)
$30.00 online (Please use link above)
Check-in begins at 12:30 pm.
Event starts at 1:00 pm.
No Refunds. No Credits.
More details: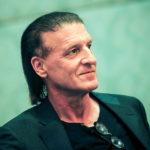 Mark Zaslove is an industry veteran in both live-action and animation, movies and television, creating content for all the major studios including Disney, Universal, Paramount and Warner Bros. A two-time Emmy Award winner for writing/producing and recipient of the Humanitas Prize (for writing uplifting human values in television and movies), he is known for familiar family classics as The New Adventures of Winnie The Pooh and DuckTales, co-creator of TaleSpin, showrunner of such series as Mighty Max and Cro, multimedia like Bump in the Night and LazyTown, as well as his work on the live-action movie adaptation of the Newberry Prize-winning Maniac Magee, among others.
Mark has also taken forays into the realm of novels and short fiction writing, earning a "PEN/Faulkner" Award mention for his novel "Travail," as well as being a senior editor on various magazines. He has recently published the first in a series of mystery/crime novels: "Death and Taxes: Tales of a Badass IRS Agent." He is a spokesman for Writers Against Violence (WAVE) and guest lectures on writing for the UCLA extension program when he gets the time.
---
Join us on the Second Saturday every month at:
Sidetrack Creative Studios
5723 Auckland Ave.
North Hollywood, CA 91601
As this is a professional event, we ask that you please arrive prior to the event start time.
Meeting Timeframe: 1:00 pm to approximately 3:00 pm
Free Street Parking!
Please remember to bring a picture ID!
Any questions, email us at info@scriptwritersnetwork.org.