One-On-One with Writer and Producer Sonja Warfield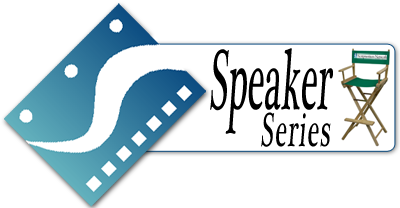 Event Date: Saturday, December 14, 2019 || Speaker: Sonja Warfield || Check-in: 12:30 pm ||
This event is with a Writer and Producer who will discuss a variety of topics, including: writing strong characters, creating a compelling premise and/or story, finding your voice, hooking your reader, script development, among other topics.  See more details below.
IMPORTANT:
For security purposes, please REGISTER before 10:00 pm on Thursday, December 12, 2019.
**Please note that each guest and/or attendee needs to REGISTER individually. 
Admission:
_____________________________
$30.00 online – Please Pay Here 

_____________________________
SWN Annual Members – Sign-In Here 

_____________________________
Pay $40 at the door
_____________________________
To become a paid SWN Annual Member
_____________________________
Check-in begins at 12:30 pm.
Event starts at 1:00 pm.
No Refunds. No Credits.
More details: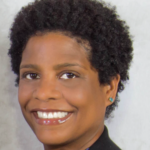 Sonja Warfield is a television comedy writer known for her work on the Emmy Award-winning NBC sitcom Will & Grace and the BET comedy The Game. She recently wrote a family comedy pilot for Netflix and co-wrote a dramedy pilot in development with Universal TV and Malcolm D. Lee.  Sonja was co-producer on the BET comedy Zoe Ever After starring Brandy Norwood. She has also written for the hit Disney Channel series Liv & Maddie. In addition, Sonja wrote on staff for She-Ra, an animated series for Dreamworks/Netflix, where she also penned an original song. Ms. Warfield wrote for the ABC comedy Jake In Progress and has had development deals with Sony Pictures Television that led her to writing pilots for NBC, ABC and HBO. Ms. Warfield also writes feature films, including a screenplay adaptation of a novel for Alcon Entertainment and 2S, a Hilary Swank production company.
In addition to television and film, Ms. Warfield is the author of the hilarious, empowering and inspiring book: Get Your Butt Off My Couch (And Your Hand Outta My Wallet), a woman's guide to getting rid of her deadbeat husband, boyfriend or boo-thing.
Sonja is also a stand-up comedian. She performs at The World Famous Comedy Store, The Ice House and other comedy venues in the Los Angeles area. Ms. Warfield has studied and performed improvisation at Upright Citizens Brigade Los Angeles, The University of Southern California and the Cleveland School of the Arts.
Ms. Warfield has been featured on Dr. Phil, The Tom Joyner Morning Show, Dr. Drew Midday Live, WVON The Talk of Chicago, and USC Trojan Vision.  She has a B.A. in Cinema/Television-Critical Studies from the University of Southern California. She is also a professor at the University of Southern California School of Cinematic Arts. Sonja is the daughter of Paul Warfield, the Hall of Fame football player for the Cleveland Browns and the undefeated Miami Dolphins.
---
Join us on the Second Saturday every month at:
Sidetrack Creative Studios
5723 Auckland Ave.
North Hollywood, CA 91601
As this is a professional event, we ask that you please arrive prior to the event start time.
Meeting Timeframe: 1:00 pm to approximately 3:00 pm
Free Street Parking!
Please remember to bring a picture ID!
Any questions, email us at info@scriptwritersnetwork.org.