One-On-One with Writer and Producer Joe Stillman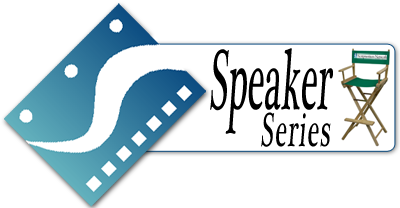 Event Date: Saturday, August 10, 2019 || Speaker: Joe Stillman || Check-in: 12:30 pm ||
This event is with a Writer and Producer who will discuss a variety of topics, including: writing strong characters, creating a compelling premise and/or story, finding your voice, hooking your reader, script development, among other topics.  See more details below.
IMPORTANT:
For security purposes, please REGISTER before 10:00 pm on Thursday, August 8, 2019.
**Please note that each guest and/or attendee needs to REGISTER individually. 
Admission:
_____________________________
$30.00 online – Please Pay Here 

_____________________________
SWN Annual Members – Sign-In Here 

_____________________________
Pay at the door – $40.00 
_____________________________
To become a paid SWN Annual Member
_____________________________
Check-in begins at 12:30 pm.
Event starts at 1:00 pm.
No Refunds. No Credits.
More details: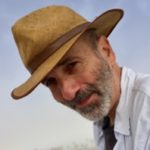 Joe Stillman co-wrote "Shrek" for Dreamworks which earned him an Academy Award® nomination for Best Adapted Screenplay and the Annie and BAFTA Awards.  Other produced features are "Beavis & Butthead Do America", "Shrek 2", "Gulliver's Travels", "Planet 51" and "Joseph King Of Dreams".
In television, he was co-producer and writer on "King of the Hill," for which he received two Emmy Award® nominations. He was a writer and story editor for Nickelodeon's "The Adventures of Pete and Pete" and a writer on MTV's "Beavis and Butthead". Most recently he worked on Nickelodeon's "Sanjay And Craig" and "Kirby Buckets" for Disney. Other TV credits include "Albert" for Nickelodeon, "The War Next Door" for the USA Network, "Clueless", "Doug" and "Danger And Eggs" for Amazon.
Currently, Joe is writing a reboot of "Darkman" for Universal.
---
Join us on the Second Saturday every month at:
Sidetrack Creative Studios
5723 Auckland Ave.
North Hollywood, CA 91601
As this is a professional event, we ask that you please arrive prior to the event start time.
Meeting Timeframe: 1:00 pm to approximately 3:00 pm
Free Street Parking!
Please remember to bring a picture ID!
Any questions, email us at info@scriptwritersnetwork.org.