One-On-One with Writer and Director Rolfe Kanefsky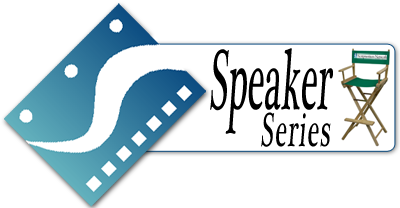 Event Date: Saturday, March 9, 2019 || Speaker: Rolfe Kanefsky || Check-in: 12:30 pm ||
This event is with a Writer and Director who will discuss a variety of topics, including: writing strong characters, creating a compelling premise and/or story, finding your voice, hooking your reader, script development, among other topics.  See more details below.
**The deadline has passed and REGISTRATION is now CLOSED for this event. Please view our calendar for upcoming events.
More details: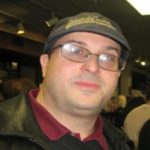 Rolfe Kanefsky grew up in the suburbs of New York and attended Hampshire college where he studied Film. He began writing stories at a young age after his childhood dream of becoming a clown took the backseat to his interest in film. He has thus far written and directed 27 feature films and authored another 40 produced screenplays over the last 30 years. The cult flick "There's Nothing Out There" was his debut at the age of twenty. Since then, Rolfe has continued to work in the horror genre with the upcoming "Art Of The Dead" starring Richard Grieco, the rock and roll vampire flick, "Sunset Society", "The Black Room" starring Natasha Henstridge and Lin Shaye, "Bus Party To Hell" with Tara Reid, "The Hazing" starring Brad Dourif and Tiffany Shepis, "Jacqueline Hyde", "Corpses", and "Nightmare Man". He was the winner of two Best Director awards for his horror flick, "Nightmare Man" at the Horror, Sci-Fi, Fantasy and The Supernatural Film Festival in Las Vegas & at the I.F.F.Y.N.T.X. Festival in Texas before the film went on to be picked up by After Dark and Lions Gate as one of the "8 Films To Die For: Horrorfest 2007". Rolfe also authored the upcoming sci-fi horror thriller "Automation".
Branching out into other genres, Rolfe wrote "Blonde & Blonder", a comedy with Pamela Anderson and Denise Richards, "A Dog & Pony Show" with Mira Sorvino and Ralph Macchio, the western "Doc Holliday's Revenge" starring Tom Berenger, thrillers such as "Tomorrow By Midnight" starring Carol Kane and Alexis Arquette and "1 In The Gun" with Steven Bauer and Robert Davi. Recent family fare include the animated "Space Dogs: Adventures To The Moon" with the voice of Alicia Silverstone "A Tiger's Tail", "Timber; The Treasure Dog", "Puppy Swap" with Margo Kidder, "Jimmy's Jungle", the period crime story "Bonnie & Clyde: Justified", and the musical "AdventuresInto The Woods".
Rolfe has also been making a name for himself in the Lifetime thriller world and has authored seven female-driven thrillers including "Killer Photo" aka "Watch Your Back" starring Annalynne McCord. "Deadly Sorority" with Greer Grammer and Moira Kelly, "The Wrong Babysitter" starring Daphe Zuniga, "Deadly Vows", "Intensive Care" and "The Wrong Vacation" which starts production later this year.
With 67 produced credits, Rolfe is a very active filmmaker/writer who continues to work in almost every genre in the business.
---
Join us on the Second Saturday every month at:
Sidetrack Creative Studios
5723 Auckland Ave.
North Hollywood, CA 91601
As this is a professional event, we ask that you please arrive prior to the event start time.
Meeting Timeframe: 1:00 pm to approximately 3:00 pm
Free Street Parking!
Please remember to bring a picture ID!
Any questions, email us at info@scriptwritersnetwork.org.