One-On-One with Writer and Director Kenny Golde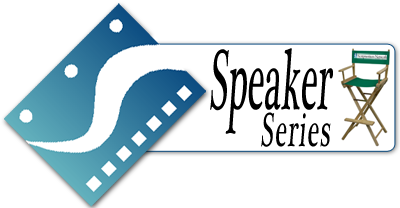 Event Date: Saturday, June 8, 2019 || Speaker: Kenny Golde || Check-in: 12:30 pm ||
This event is with a Writer and Director who will discuss a variety of topics, including: writing strong characters, creating a compelling premise and/or story, finding your voice, hooking your reader, script development, among other topics.  See more details below.
IMPORTANT:
For security purposes, please REGISTER before 10:00 pm on Thursday, June 6, 2019.
**Please note that each guest and/or attendee needs to REGISTER individually. 
Admission:
_____________________________
$30.00 online – Please Pay Here 

_____________________________
SWN Annual Members – Sign-In Here 

_____________________________
Pay at the door – $40.00 
_____________________________
To become a paid SWN Annual Member
_____________________________
Check-in begins at 12:30 pm.
Event starts at 1:00 pm.
No Refunds. No Credits.
More details: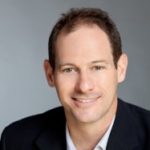 Kenny Golde has written numerous feature film scripts on assignment for major production companies, including an adaptation of the classic Isaac Asimov novel "The End of Eternity" for New Regency and producer Roberto Orci, adapting the novel "Thirteen" by Richard K. Morgan ("Altered Carbon") for producer Tripp Vinson and Straight Up Films, re-writing the Blacklist script "Flashback" for producer Jaume Collet-Serra and "Cold Prey" for WWE Films, and selling his spec thriller "Killer" to Walter F. Parkes ("Men in Black," "Gladiator").
He was hired to write the indie film "Walking with the Enemy," a theatrically released WWII drama featuring Academy Award Winner Ben Kingsley, and co-wrote the MGM-released, teen angst drama "The Smokers," starring Dominique Swain, Busy Phillips and Keri-Lynn Pratt.
His pilot script for the one-hour television drama "Reunion" was commissioned by Eric Eisner Productions, and he sold his pitch for the crime drama "Confidential Informant" to Georgeville Television. Both projects are currently in development.
Kenny has directed two feature films, "Uncross the Stars," starring Academy Award Nominee Barbara Hershey and Golden Globe winner Ron Perlman, and "The Job," which he also wrote, starring Daryl Hannah, Brad Renfro and Dominique Swain, released by Lions Gate Films. His first film, the "Tales from the Crypt" style short "Food for Thought" screened at the New York Independent Film Festival, Hollywood Shorts and the Houston Film Festival and was purchased by HBO.
He was one of the 50 finalists to appear on the Mark Burnett-Stephen Spielberg produced reality series "On the Lot."
Kenny has spoken and taught at numerous screenwriting events including the Pikes Peak Writers Conference and Cal State Fullerton Comm Week. He graduated Summa Cum Laude and Phi Beta Kappa from the University of California, Berkeley, with a degree in psychology.
He lives in Los Angeles with his wife and daughter, and is making room in the house for twins arriving summer 2019!
---
Join us on the Second Saturday every month at:
Sidetrack Creative Studios
5723 Auckland Ave.
North Hollywood, CA 91601
As this is a professional event, we ask that you please arrive prior to the event start time.
Meeting Timeframe: 1:00 pm to approximately 3:00 pm
Free Street Parking!
Please remember to bring a picture ID!
Any questions, email us at info@scriptwritersnetwork.org.