Networking Tips – 101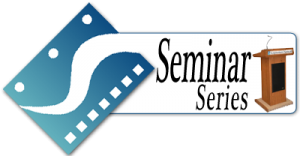 Event Date: Saturday, August 25, 2018 || Speaker: Kala Guess || Check-in: 12:30 pm ||
At networking events, there are always new people who have never networked before.  As a Marketing Professional from Final Draft (co-sponsor of the Friday Night Social Networking Events with Jen Grisanti Consultancy and Scriptwriters Network), Kala Guess has graciously stepped into the role of helping new attendees with successful networking tips. This Seminar will teach you how to approach someone and/or a group of people, how to initiate a conversation, how to LISTEN to a conversation and most importantly, how to form a networking relationship. If you are new to networking or just need a refresher course, join us…See more details below.
IMPORTANT:
Please REGISTER before 10:00 pm on Thursday, August 23, 2018.
**Please note that each guest and/or attendee needs to REGISTER individually.
Admission:

_____________________________

$30.00 online – Please Pay Here

_____________________________

SWN Annual Members,

Sign-In Here

_____________________________

$40.00 – Pay at the door

To become a paid SWN Annual

Member, Join Now!

____________________________
Check-in begins at 12:30 pm.
Event starts at 1:00 pm.
No Refunds. No Credits.
More details: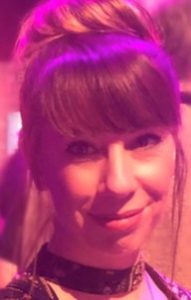 Kala Guess is a marketing professional at Final Draft. She acts as both Contest Director for the Big Break Screenwriting Contest and Customer Relations Specialist.
As part of her focus on the customer experience, she produces engaging content, manages global sponsorships, and ensures a consistent voice for the brand across a multiple platforms. She also operates as a champion for emerging screenwriting talent. Previously, she worked as the marketing and publicity coordinator for an independent film and television studio in Hollywood. Kala has nearly a decade of experience in various capacities in the entertainment industry.
______________________________________________________________________
Join us on the Fourth Saturday at:
Westside Pavillion
Community Room B
10800 West Pico Blvd
Los Angeles, CA 90064
**Located on level 3, behind Landmark Theatres. Park in the parking structure close to the theater. Go up to level 3 and follow the signs.
**Parking – first 3 hours free. Plenty of parking.
Meeting Timeframe: 1:00 pm to approximately 3:00 pm.
Members, please remember to bring your SWN membership card!
Any questions, email us at info@scriptwritersnetwork.org