May 21, 2011 – How to Sell Your Screenplay!
Every screenplay Bill Boyle has written has been either optioned or produced. In his lecture, "How to Sell Your Screenplay" he shares with you how he does it.
The lecture is a detailed account of how to package and pitch your scripts. It covers numerous topics including; script protection, creating a kinesthetic log line, a riveting query letter and how to deliver a high octane pitch. In addition Mr. Boyle will also offer an overview on industry access.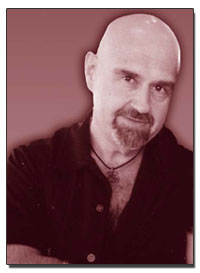 Bill Boyle is an award winning screenwriter, UCLA Instructor and rated by Creative Screenwriting Magazine as one of the top 10% of Los Angeles Script Analysts and Consultants. Bill has had four screenplays produced with two more presently under option.
Additional information on the films can be found at www.imdb.com.
Bill Boyle's feature screenplays have received multiple awards and recognition including: • Palm Springs Film Festival Critics Choice • Atlantic City Film Festival Audience Choice • Toronto Reel World Festival Best Canadian Feature • ACTRA nomination for Best Dramatic Writer • Canadian Film Awards Finalist • Recipient of the Harold Greenberg Fund • Chicago Film Festival Special Jury Nomination.
Mr. Boyle is also a former agent/manager and has represented and negotiated hundreds of contracts on behalf of his writers, directors and actors.