July 28, 2012 – The Top Five Reasons I Pass on a Script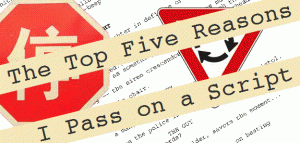 As a longtime story consultant, Peter Russell has read literally thousands of the top screenwriter's scripts for studios like IMAGINE, WALDEN, PARTICIPANT, CBS, and many other studios.
Surprisingly, over and over again, Peter finds that ninety percent of the time, he passes on a script for only one reason.
He'll show you that reason, as well as the other four tops reasons he passes, so you can avoid these very very common mistakes that stop your script from being considered.
Peter's lecture style uses entertaining, illustrative movie clips and screenplay excerpts from some of the best, most original Hollywood movies of the last 10 years to make his points in a way that really lets you understand them deeply.
In the process, Peter will also show you how to shape your screenplay to avoid a PASS, give you two original tools you will use the rest of your writing life, and finally, show you some of the secret patterns that great, original film makers like Tarantino and Nolan use to make their movies so exciting.
Finally, Peter's seminar will help energize you and get you back on track to finish your script — quickly.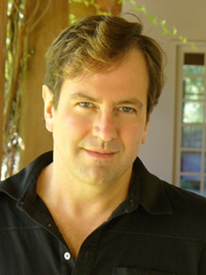 Peter Russell is a long time story consultant for companies like Imagine "A Beautiful Mind", Participant Media "Syriana", "An Inconvenient Truth", Walden Films "Chronicles of Narnia", the CBS Television Movies of the Week, The Lifetime Channel, and many more.
He currently reads scripts for ReelFX and Walden. He currently teaches film and TV story at UCLA Film and Television Division of the Extension school, where he was 2009's 'Instructor of the Year'.
Peter also teaches at How Movies Work (howmovieswork.com), a film story school, in Venice California, where his lectures are available both in live seminars and online webinars, with students from all over the world.