January 14, 2012 – Nickelodeon Writing Fellowship

Writing programs sponsored by TV networks are one of the few ways for emerging TV writers to break into the business.
Through competitive entry to the Nickelodeon Writing Program, writers can attend storyboard pitches, notes meetings, recordings, table reads, show pitches and show tapings.
They also gain hands on experience in writing spec scripts and pitching story ideas in real television.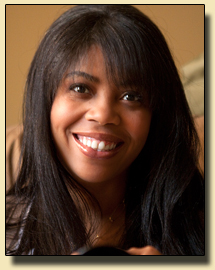 Karen Kirkland currently serves as Executive Director of Nickelodeon's Writing and Artist Programs reporting to Rich Magallanes, Vice President Current Series Animation/Creative Programs.
The Nick Writing and Artist Programs are designed to attract, develop and staff diverse writing and artistic talent on Nickelodeon Network productions. Under Karen's leadership, the Writing Program has become one of the most competitive and well-respected vehicles for emerging television writing talent. During her 6-years at Nick, Karen has helped to launch the careers of many successful creative visionaries.
Her daily responsibilities include the supervision of the writers and artists within each program, as well as managing the creative direction and coordination efforts between the Program and series' productions, show creators and network executives.
Kirkland comes from an independent producing background with over 50 commercials and music videos to her credit. Not a complete stranger to Nick, she produced the T-Boz video for Rugrats in Paris: The Movie (2000). She has been nominated for multiple music video awards, and won an NAACP Image Award for Video of the Year for her work on R. Kelly's "I Wish".
For the last 20 years, Karen has been involved in various areas of the film and television production industry acting as a freelance producer at FM Rocks, RSA, BlackDog, DNA and Geneva Films. She was also the producer of the Los Angeles Film Festival from 1995 to 2001.
Kirkland is a member of ATAS, ASIFA-Hollywood, Women in Animation, NALIP, and NAMIC. She has also been a judge for numerous award competitions including the BANFF World Media Festival and the UCLA Screenwriter's Showcase.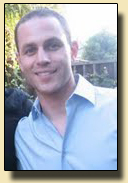 Ray Lancon wrote on "All of Us" (executive story editor) on the CW for three seasons, and most recently sold a pilot ("Cabin Pressure") to the Disney Channel. He's developed series with Sony, Happy Madison, Betty Thomas and Bunim-Murray.
In 2009 Ray was selected for the Writers' Guild's "Writers' Access Project" and is currently in Humantias' New Voices program. In 2008 he wrote an online "No on Prop 8" public service announcement that was picked up by the official campaign to be run on television, and won a Human Rights Campaign award for the spot.
He grew up in Long Island, NY and at age ten moved to San Jose, CA. He was promptly enrolled in speech therapy so he wouldn't sound like Carmela Soprano. He went to the USC film school where he was the only freshman who thought Norman Lear was cooler than George Lucas.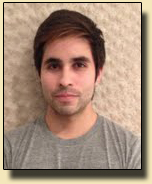 Gabe Garza was rejected from Honors English in high school. As a result, he decided to become a professional writer, purely out of a mad thirst for vengeance.
Gabe's noble quest led him through strange lands. He completed the mighty tasks of Film Student, Intern, Development Assistant, Television Writers' Assistant, and eventually, Unemployed Twenty-Something. Still, Gabe persevered, drafting spec after spec until, at last, his humble form stood before the colossal, slime-infused, life-changing gates of The Nickelodeon Writing Program.
At Nickelodeon, he wrote freelance for various live action and animated productions, including "The Penguins of Madagascar," where he was subsequently hired as a permanent member of the writing staff. Currently, Gabe keeps himself busy pitching his own ideas for animated series to various networks and studios. He's also just started working with a new Nick show: "Monsters vs. Aliens."
And yet, deep in his soul, he's still insecure about that Honors English stuff.