How to Write & Produce your own Movie & Find Distribution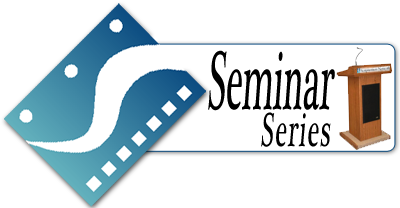 Event Date: Saturday, May 27, 2017 || Speaker: Bryan Michael Stoller || Check-in: 12:30 pm ||
Stoller will talk about how to write and produce your own movie and get it into distribution! See more details below.
IMPORTANT:
**The deadline has passed and REGISTRATION is now CLOSED for this event. Please view our calendar for upcoming events.
More Information.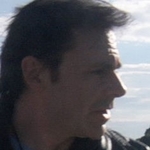 At the age of six, growing up in Canada, Bryan Michael Stoller began experimenting with movies and animation. His first job in the film and television industry, when he was 11 years old, was as the host of a TV show on CBC (Canadian Broadcasting Company) called "Film Fun" in which he showed kids how to make their own Super-8 movies. He later transformed that talent into producing commercials for various Ottawa businesses that aired on TV in the 1970s.
At nineteen, Bryan moved to Los Angeles to attend the American Film Institute as a Director Fellow.
After AFI, Bryan's Hollywood career began when he became assistant to Johnny Carson on the pilot for "TV Bloopers & Practical Jokes." A few years later, Bryan's comedy shorts, "Undershorts" became a regular feature on the show. Bryan's "Undershorts" started a following and soon were featured on HBO, "Foul-Ups, Bleeps & Blunders," "The American Comedy Awards" and on various comedy variety shows.
Bryan went on to direct an episode of the classic George A. Romero TV series, "Tales from the Darkside," entitled "The Bitterest Pill", starring Mark Blankfield. The episode became the season's highest rated episode.
Bryan also wrote for "The Ice Queen" animated feature, starring the voices of Lauren Bacall and Bryan Adams. Stoller's other animation writing credits include story editor on the Cinar animation series, "Animal Crackers".
Bryan directed the landmark music video "Hands Across America", produced by Ken Kragen which featured appearances by Barbra Streisand, Drew Barrymore and Robin Williams.
Bryan and his films have been featured on Entertainment Tonight, Access Hollywood, Dateline NBC and in many newspapers and periodicals including The Los Angeles Times, Premiere Magazine and People Magazine.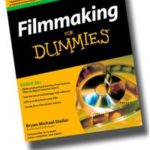 Stoller is the author of 'Filmmaking for Dummies'. Jerry Lewis wrote the foreword and Dan Akyroyd wrote the cover endorsement. The book is now in its second edition worldwide. Bryan is also the editor of Screenwriting for Dummies.
Bryan's work has appeared on the major U.S. networks including: NBC, ABC, HBO, STARZ, LIFETIME, FOX and DirecTV.
Some of Bryan's feature film titles include; Undercover Angel, Turn of the Blade, Dragon Fury II, Miss Castaway & the Island Girls, The Random Factor, Undershorts: The Movie, Light Years Away, First Dog, and The Amazing Wizard of Paws.
Bryan Michael Stoller
https://www.bryanmichaelstoller.com/
See the trailer to my new family movie: SANTA STOLE OUR DOG! https://www.youtube.com/watch?v=r48jsN6n0ew
See the Theatrical Trailer to "FIRST DOG":
http://www.firstdogfilm.com/
See the Theatrcial Trailer to my latest film, "The Amazing Wizard of Paws"
www.AmazingWizardofPaws.com
---
Join us on the Fourth Saturday at:
NEW LOCATION
Westside Pavillion
Community Room B 
10800 West Pico Blvd
Los Angeles, CA 90064
**Located on level 3, behind Landmark Theatres. Park in the parking structure close to the theater. Go up to level 3 and follow the signs.
**Parking – first 3 hours free. Plenty of parking.
Meeting Timeframe: 1:00 pm to approximately 3:00 pm.
Members, please remember to bring your SWN membership card!
Any questions, email us at info@scriptwritersnetwork.org