Creative Writing Challenge – July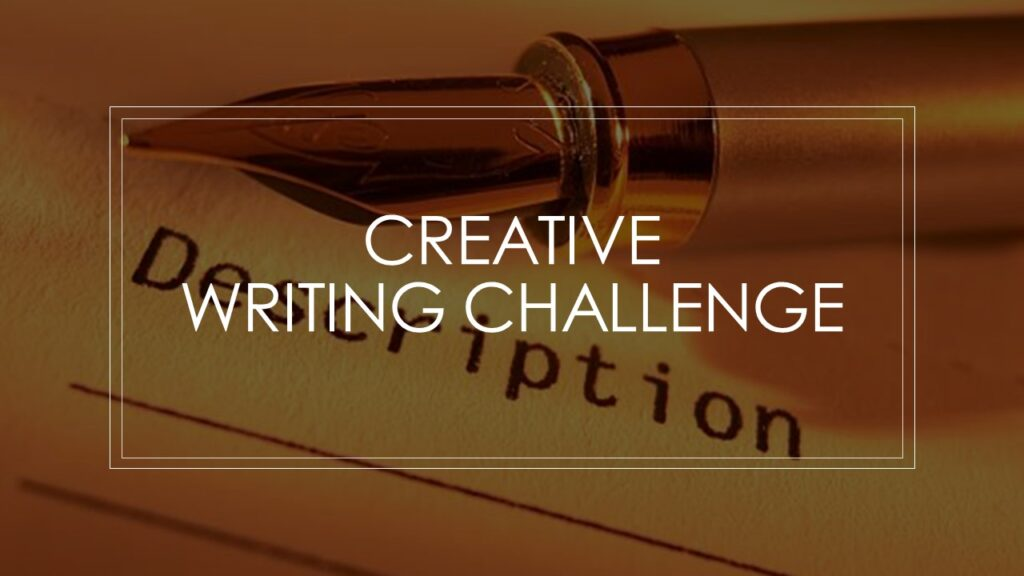 || End Date: Sunday, July 31, 2022 ||
CREATIVITY IS THE KEY!
This MONTHLY challenge is for those who want to work on writing new ideas and who would like to maintain a continuous creativity flow with your writing. Creativity is defined as the use of the imagination or original ideas, especially in the production of an artistic work; the ability to CREATE.
With this in mind, this challenge will be for you to imagine, create and write a short story between 5,000 to 7,500 words.
Here is the 1st creative part of this exercise, WE – SWN, will provide YOU with the words to incorporate/add in, and, a sentence to use in each challenge. MEANING ~ you will need to use YOUR imagination and create an original idea from the words and sentences we provide to you. USE each of the words and the sentence below in different sentences.
The 2nd creative part is this – whichever genre you used for your 1st story, now turn it completely around and create another story using a different genre. If you wrote the 1st story as a horror story, how would you change the wording to create the 2nd story as a romantic comedy? Or, if you started with a drama story, how would you change the wording to create a Sci Fi story? Hopefully, you get the point? How many different stories can you create?
Ready to get those creative juices flowing?
---
Well, let's give you some more information first.
This challenge is FREE for everyone to participate in, any level of writing. It's just another way for you to work on your writing and the key is – you WILL be working on your writing – which is an important part of this exercise.
Maybe you will be asked to incorporate different ideas into a script you are working on. What if you receive notes that you don't understand but have been directed to add them into the script. Maybe you need to come up with a few ideas and/or create a story, immediately, that you have no control over. This exercise should help.
THE NEXT STEP – RULES
This will be a monthly writing exercise.

We suggest you try it and see what you can create.

You should give yourself one (1) DAY to complete this writing exercise, from start to finish – BOTH STORIES (or more, if you so desire).


Since we will not be able to monitor you, we will place you on the honor system and hold YOU accountable for completing this project in the time provided.
Even though we will keep the information up for the month (through the last day of the month), please allow yourself one (1) day to be creative and work on this exercise.
The art of making things up is what you are doing here. Do you want to change and update your creation? Well, we will leave that up to you!!

Each project must be a separate / independent project – UNLESS we mention differently.

However, the words and the sentence must work together on the project for the month.

Understand that this is a writing project, nothing more and nothing less – just an activity of writing stories – CREATIVELY.
All words and the sentences SWN provides to YOU MUST be included in your creative projects FOR THAT MONTH.

We will maintain both for those who would like to catch up and/or go in a different direction from what has already been written on a previous project.

Every three (3) months, you will be able to submit your BEST Creative Writing Challenge projects to SWN for a chance to win a six (6) month free membership or a six (6) month extension to your current SWN membership.

Remember the projects you submit must include the words and sentences provided by SWN.
One (1) project submission per three (3) months.
You can only win once (1) per two (2) years. Would like to make sure everyone has a chance to win SWN memberships.

Save your Creative Writing Challenge projects because… – Oops, more information on this later!!
NOW are you ready to be creative?
---
July 2022
Words:
Salt
Horse
Tribble
Prolific
Evaluate
Communicator
Headache
Assessment
Fractures
Motive
Sentence:
Are you OK? I thought…
A look back at former challenges…
---