Crafting Compelling Characters and Developing Conflict that Readers Can't Resist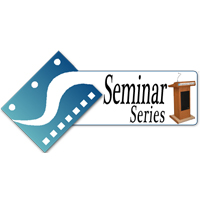 UPDATE:  CANCELLED:  Please note, due to the coronavirus, we have no other option but to cancel this event; we are postponing the event and will advise of the new date.
~~~~~~~~~~~~~~~~~~
Event Date: Saturday, March 21, 2020 || Speaker: Russell Nohelty  || Check-in: 12:30 pm ||
Readers need to believe in the writer's characters; care about their plight; share in their joy. Join USA Today bestselling author Russell Nohelty as he discusses how he crafts compelling characters that create layers within a story, and how to drive conflict within your story that creates a world that readers don't want to leave. See more details below:
IMPORTANT:
For security purposes,please REGISTER before 10:00 pm on Thursday, March 19, 2020.
**Please note that each guest and/or attendee needs to REGISTER individually.
Admission:
_____________________________
$30.00 online – Please Pay Here 

_____________________________
SWN Annual Members – Sign-In Here 

_____________________________
To become a paid SWN Annual Member
_____________________________
Check-in begins at 12:30 pm.
Event starts at 1:00 pm.
No Refunds. No Credits.
____________________________
More details:
What are the secrets of painting a lively, compelling portrait on the pages of your script and/or novel without boring or losing the reader?  How can you keep a story moving forward while developing your characters through conflict? Join us as we delve deeper into this topic, and leave you with actionable, practical ideas you can implement immediately.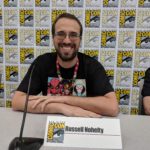 Russell Nohelty is a USA Today bestselling author, publisher, and speaker. He runs Wannabe Press (www.wannabepress.com), a small press that publishes weird books for weird people. Russell is the author of many novels, including Sorry for Existing, Invasion, The Vessel, and My Father Didn't Kill Himself, along with the creator of the Ichabod Jones: Monster Hunter, Gherkin Boy, Pixie Dust, and Katrina Hates the Dead graphic novels. He also edited the Monsters and Other Scary Shit and Cthulhu is Hard to Spell anthologies, which both raised over $25,000 on Kickstarter. To date, Russell Nohelty has raised over $125,000 on Kickstarter across nine projects.
You can check out his books for yourself by joining his mailing list at www.russellnohelty.com/mail, where he'll send you a collection of his books for free.
Social Media Links: @russellnohelty on Twitter and Instagram. /russellnohelty on Facebook
---
Join us on the Third Saturday every month at:

CBS Studio Center
4024 Radford Avenue
Studio City, CA 91604
Free Parking — Enter the CBS* lot at the main gate & inform security you are there for the Scriptwriters Network event.
*You must RSVP by the deadline mentioned above in order to be on our RSVP list for Security clearance onto CBS' lot. If you do not RSVP by the date above, you will not be allowed onto CBS' lot.
You'll be asked for your government issued photo ID and then given directions to the meeting location. CBS' Security will also direct you to a parking spot.
As this is a professional event, we ask that you please arrive prior to the event start time for networking.
Meeting Timeframe: 1:00 pm to approximately 3:00 pm
Please remember to bring your government issued photo ID!
Any questions, email us at info@scriptwritersnetwork.org.