Crafting Compelling Characters and Developing Conflict that Readers Can't Resist – Webinar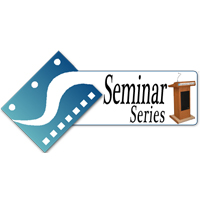 RESCHEDULED Webinar Event Date: Saturday, May 16, 2020 || Speaker: Russell Nohelty  || Start time: 1:00 pm PST ||
Readers need to believe in the writer's characters; care about their plight; share in their joy. Join USA Today bestselling author Russell Nohelty as he discusses how he crafts compelling characters that create layers within a story, and how to drive conflict within your story that creates a world that readers don't want to leave. See more details below:
**The deadline has passed and REGISTRATION is now CLOSED for this event. Please view our calendar for upcoming events.
More details:
What are the secrets of painting a lively, compelling portrait on the pages of your script and/or novel without boring or losing the reader? How can you keep a story moving forward while developing your characters through conflict? Join us as we delve deeper into this topic, and leave you with actionable, practical ideas you can implement immediately.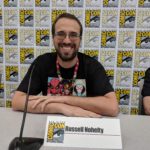 Russell Nohelty is a USA Today bestselling author, publisher, and speaker. He runs Wannabe Press (www.wannabepress.com), a small press that publishes weird books for weird people. Russell is the author of many novels, including Sorry for Existing, Invasion, The Vessel, and My Father Didn't Kill Himself, along with the creator of the Ichabod Jones: Monster Hunter, Gherkin Boy, Pixie Dust, and Katrina Hates the Dead graphic novels. He also edited the Monsters and Other Scary Shit and Cthulhu is Hard to Spell anthologies, which both raised over $25,000 on Kickstarter. To date, Russell Nohelty has raised over $125,000 on Kickstarter across nine projects.
You can check out his books for yourself by joining his mailing list at www.russellnohelty.com/mail, where he'll send you a collection of his books for free.
Social Media Links: @russellnohelty on Twitter and Instagram. /russellnohelty on Facebook
---
Meeting Timeframe: 1:00 pm to approximately 3:00 pm
Any questions, email us at info@scriptwritersnetwork.org.