April 14, 2012 – Nicholl Fellowship Winners Panel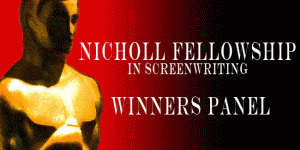 The Academy's Don and Gee Nicholl Fellowships in Screenwriting is an international screenwriting competition established to identify and encourage talented new screenwriters.
Up to five $35,000 Fellowships are awarded annually. Last year's competition drew a record 6,730 entries.
Since the program's inception in 1985, 123 fellowships have been awarded.
The 2012 Nicholl Fellowship in Screenwriting is now open for submissions.
Early bird deadline: 11:59 p.m., March 15.
Regular deadline: 11:59 p.m., May 1.
Tianna Langham and Chris Bessounian won the Academy's 2011 Nicholl Fellowship with their screenplay, GUNS AND SARIS.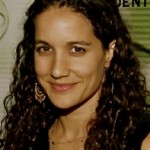 Their screenplay BUTCHER OF BOSNIA reached the Top 30. Both screenplays were selected for Plume & Pellicule, an international screenwriting lab set in Switzerland, whose advisors include Stephen Frears and Christopher Hampton.
In 2008, Tianna and Chris won a BAFTA/LA Student Award for Excellence for, THE KOLABORATOR, a Bosnia war crimes short. THE KOLABORATOR screened in over 50 film festivals around the world earning numerous awards including winning the American Pavilion's Emerging Filmmaker Showcase at the Cannes Film Festival and aired on KCET TV. It is currently available on Hulu.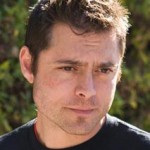 Chris and Tianna are currently developing the TV pilot, STORM FRONT, a drama set within the United States Coast Guard, and A PERFECT TERRORIST, a feature film about an American terrorist.
Additionally, Tianna and Chris recently completed, DETACHED, a feature film they wrote, directed and edited. A suspense thriller set in the Hollywood Hills, DETACHED screened in numerous film festivals.
Born in England to an Indian mother and British father, Tianna was raised in the U.K., India and the U.S. Chris was born in Sudan to Armenian/Egyptian parents and raised in Australia.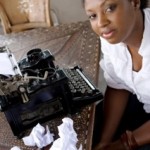 Annmarie Morais was born in the West Indies. This Canadian writer's beginnings took shape in the form of short story and playwriting.
A graduate of York University's Honors Film and Video Production program, she wrote and directed several short films while learning the craft of screenwriting under some of Canada's finest instructors.
In 1999, screenwriting's most prestigious competition, The Nicholl Screenwriting Fellowship (sponsored by the Academy of Motion Picture Arts & Sciences) made Ms. Morais the first Canadian ever to receive a fellowship with her dramatic script BLEEDING.
Ms. Morais' feature film script HOW SHE MOVE was a 2007 Sundance Film Festival Selection, and received a worldwide release through US distributor Paramount Vantage in January of 2008.
Presently adapting Afua Cooper's acclaimed work "The Hanging of Angelique" for the screen, Ms. Morais shines a light on Canada's dark and secretive involvement in the slave trade. While establishing a distinct presence in the world of feature films, her work in television has proved equally noteworthy.
In 2011 Ms. Morais served as a staff writer on both ABC's "The Hot Zone" and SyFy Network's supernatural sophomore series "Haven".
She is currently both a writer and producer on "The Heretics", an epic new cable series set in the simmering social, political and religious tensions of the Crusades.
Ms. Morais divides her time between Los Angeles and Toronto, and is represented in both film and television by the Gersh Agency of Los Angeles.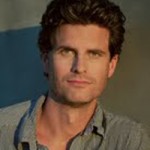 John MacInnes started his career in movies at age 17 as a projectionist at his local flea-pit cinema in rural England. After graduating from University in London he started working in casting and quickly established his own mobile video business specializing in video castings and screen-tests for the film industry.
He was lucky enough to work with directors such as Tim Burton, Sydney Pollack, Milos Forman, John Schlesinger and Alan Parker. A whole generation of British actors stepped in front of his lens including Kate Winslet, Gerard Butler, Catherine Zeta-Jones, Jude Law and Rachel Weiss, back when they still had to audition for roles.
His proudest memory from this period was working on the original Harry Potter movie alongside director Chris Columbus auditioning the last handful of actors who would go on to become Harry, Rupert and Hermione.
Funded by his day-job John continued to make short films and write screenplays. In 2001 his 35mm short film, Chopsticks, starring Oscar-nominated Ron Moody, was runner-up in the TCM short film competition and was sold to many territories including HBO Europe and Sky Movies.
A scholarship from The UK Film Council and The David Lean Foundation enabled John to complete his Masters Degree in screenwriting at UCLA. In 2004 he decided to permanently relocate to Los Angeles.
In October 2011 John was awarded a Nicholl Fellowship for his script OUTSIDE THE WIRE. Subsequently, he was able to get representation with Brillstein Entertainment Partners (manager) and ICM (agent). John got married last year and his wife has just given birth to their baby boy.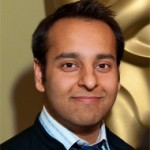 Vineet Dewan was born in Bahrain and grew up in London. He graduated from Yale with a double distinction and an award for his contribution to the visual arts. His obsession with filmmaking started when he worked as an assistant to the Production Designer on Mira Nair's "Monsoon Wedding." After volunteering documentary and photography work for the Clinton Foundation's A.I.F. initiative in India, Vineet moved to L.A. to pursue filmmaking and received his MFA from the USC School of Cinema-Television, where he was awarded their top cinematography and directing awards.
His short film "Clear Cut, Simple" won the Short Film Jury Prize at SXSW, the Best Director Short Film Prize at Shanghai, a student DGA Award, Emmy and BAFTA, leading Filmmaker Magazine to name Vineet one of "25 New Faces of Independent Film" to watch. He was then selected for the NBC-Universal director training program where he trained on primetime shows including "Heroes" and "Friday Night Lights".
His debut feature script "Sand Dogs" written with Angus Fletcher for Vineet to direct won the 2009 Nicholl Award and gained a coveted spot on the "Black List" as one of the top unproduced scripts in Hollywood. His short film was recently showcased by the Tribeca Film Festival as one of their 10 best shorts from the last decade. Vineet is currently writing the true-life thriller "The Knife" for Imagine Entertainment and Universal Pictures with Brian Grazer producing and Kimberly Peirce directing.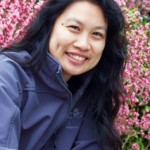 Joan Wai is Program Manager of the Nicholl Fellowships in Screenwriting competition at the Academy of Motion Pictures Arts and Sciences.
She worked previously as a script consultant and story analyst, and judged various screenwriting competitions including the Nicholl Fellowships, Sundance Workshops, and Writer's Digest.
Joan earned her screenwriting degree from USC's School of Cinematic Arts.