Approaching the Rewrite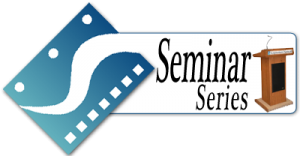 Event Date: Saturday, November 15, 2014 || Speaker: Paul Chitlik  || Check-in: 12:30 pm ||
I've used the word "approaching" because approaching a rewrite is something to be taken seriously, like approaching a wild animal. You never know what's going to happen. A serious confrontation might occur. Or, everything could be just fine. Or something in between.
IMPORTANT: 
**The deadline has passed and REGISTRATION is now CLOSED for this event. Please view our calendar for upcoming events.
Check-in begins at 12:30 pm.
Event starts at 1:00 pm. 
No Refunds. No Credits.
No one would approach a wild animal without training and proper equipment, not to mention a little coaching and maybe some help. In this talk, I hope to provide you with the tools you will need when you finally get up the nerve to confront your script. I'll give you a procedure that's been good for me and the thousands of writers I've worked with. We'll even take a little time, just a little, to write a few things during the talk to jump start your process. By the end of 90 minutes, I hope you will have a plan to tackle the beast.
This is a talk for experienced television and screenwriters as well as newbies. Though it helps to have completed a screenplay beforehand, you'll find that this way of organizing a rewrite will help you get started on a script as well. We will be reviewing structure, conflict, action writing, dialogue, cuts, presentation and more. Bring paper (remember paper?) and a pen.
---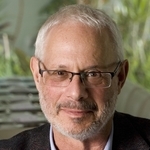 Paul Chitlik, B.A., screenwriter/producer/director has written for all the major networks and studios. He was story editor for MGM/UA'S "The New Twilight Zone," and staff writer for Showtime's "Brothers." He has written features for Rysher Entertainment, NuImage, Promark, Mainline Releasing, and others. He received a Writers Guild of America award nomination for his work on "The Twilight Zone" and a GLAAD Media Award nomination for "Los Beltrán." He won a Genesis Award for a Showtime Family movie.
He most recently wrote, produced and directed the feature "The Wedding Dress," for Wedding Dress Productions, LLC, starring Hannah Cowley.
He has taught at ESCAC, the film school of the University of Barcelona, Spain: The Autonomous University of Barcelona's MFA program; UNIACC in Santiago, Chile; Universidad de Zulia, Venezuela; as well as EICTV, the film school of Cuba. He was a long time visiting professor at UCLA, and now is a clinical assistant professor at Loyola Marymount University. He has advised the Chilean film development board on film projects and has served as Writer in Residence at the Ibermedia Colloquium in Santiago, Chile. His exclusive rewrite seminars have taken place in Perth, Australia; Cortona, Italy; Berkeley, California; Normandy and Burgundy, France; Cairo Montenotte, Italy; and Estanyol, Spain. His book, REWRITE (second edition) was published by Michael Wiese Productions in November, 2013.
Join us on the Third Saturday every month at:

CBS Studio Center
4024 Radford Avenue
Studio City, CA 91604
Free Parking — Enter the CBS lot at the main gate & inform security you are there for the Scriptwriters Network event.
You'll be asked for your government issued photo ID, and then given directions to the meeting location. You may park in any available space on the lot (unless they direct you to a parking structure during special events).
As this is a professional event, we ask that you please arrive prior to the event start time.
Meeting Timeframe: 1:00 pm to approximately 3:00 pm
Please remember to bring a picture ID and your SWN Membership Card!
Any questions, email us at info@scriptwritersnetwork.org.