Creating a Business Plan to Market Your Original Project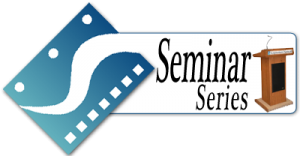 Event Date: Saturday, October 17, 2015 || Speakers: JM. Forzan, James Hammer & Norberto Rosales || Check-in: 12:30 pm ||
Creating a strong business plan is a key step in marketing your original project. Several examples will be provided of the type of information to include in your business plan to secure funding for your novel, feature film or television project.
**The deadline has passed and REGISTRATION is now CLOSED for this event. Please view our calendar for upcoming events.
---
JM. Forzan, International CEO of Creative Imagineers Agency Music, LLC (CIA), and Entertainment Investor Advisor.
At CIA, we represent a $500 Million Annual Entertainment Fund comprised of investors willing to invest in film, TV, music, and film production technology. Our advisory committee includes Oscar, Sundance, Emmy, and Grammy winners.
We're dedicated to giving everyone the chance to share their passion for the visual and performing arts, and loan/fund capital to projects from $250K to $145 million.
We believe there is a lot of amazing talent yet to be discovered, and creatives deserves a chance to make their idea a reality. Let's make it happen!
James Hammer, Creative Imagineers Agency Music, LLC ICIA) partner, CIA Talent Advisor, and Chief Creative for Mental Forge Media, LLC.
James has been crafting story for stage and film for nearly two decades. Having worked to develop young talent as a theatre educator since 1997, James launched the Mental Forge in 2015 to help budding creatives develop their content for an audience. Specializing in leveraging social media, Mental Forge Media is a great fit with Creative Imagineers Agency to help develop a project's full potential.
"I saw what JM was doing with CIA, and immediately knew we would be a great partnership team. I want to do everything I can to help people reach the dream of seeing their story 'engage an audience."
Norberto Rosales, Creative Imagineers Agency Music, LLC CIA, Junior partner, Graphic Designer.
Norberto Rosales, graduated from FIDM/ Fashion Institute of Design & Merchandising with a degree in graphic design. After a few months of receiving his diploma, he became the youngest Junior Partner of Creative Imagineers Agency Music, LLC history.
Within a month, CIA cataloged him as the antithesis of the obtuse of the company.
---
Join us on the Third Saturday every month at:

CBS Studio Center
4024 Radford Avenue
Studio City, CA 91604
Free Parking — Enter the CBS lot at the main gate & inform security you are there for the Scriptwriters Network event.
You'll be asked for your government issued photo ID, and then given directions to the meeting location. You may park in any available space on the lot (unless they direct you to a parking structure during special events).
As this is a professional event, we ask that you please arrive prior to the event start time.
Meeting Timeframe: 1:00 pm to approximately 3:00 pm
Please remember to bring a picture ID and your SWN Membership Card!
Any questions, email us at info@scriptwritersnetwork.org.