Earn Donations For Us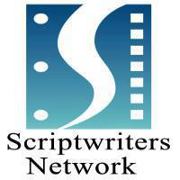 How Can You Help the Scriptwriters Network?
Sign Up and Earn Donations!
We're registered to receive donations from Amazon, Office Depot, Albertsons, Ralph's, Food 4 Less throughout California and Goodsearch.
1. Amazon
Follow this link to Amazon.com, and Amazon will donate at least 4% of your purchase to the Scriptwriters Network.
2. Office Depot
We're now registered to receive donations on purchases from Office Depot.
Just give the Office Depot cashier our Scriptwriters Network phone number, 888-SWN-WORD (888-796-9673), and they can key it in so that The Scriptwriters Network Foundation, Inc. will receive a donation for almost every purchase at any Office Depot.
Not sure where there's an Office Depot near you? Just check out their Web site store locator at http://www.officedepot.com/stores/input.do.
Please remember The Scriptwriters Network when you're at any Office Depot.
3. Albertsons 
Simply shop at your neighborhood Albertsons store or online using your Preferred Savings Card. The Scriptwriters Network High School Fellowship program will receive a percentage of your eligible purchases in the form of a cash contribution from Albertsons. It's that easy!
Simply get a Preferred Savings Card (or use the one you already have) and register your card for donations by calling 1-800-696-6419 and giving them our Community Partners Registration Number, 49001016018. You may also register by filling out this simple application form and mailing it in.
Thank you for partnering with the Scriptwriters Network to support bright young people who are interested in writing!
4. Ralph's Groceries
Each time you swipe your Ralph's card, they'll donate a certain percentage of what you've bought to The Scriptwriters Network! Click here for instructions.
5. Goodsearch
Support the Scriptwriters Network Foundation with every purchase! Do all of your shopping through the online shopping mall, link below, where you can shop at more than 2,600 top online retailers and a percentage of your purchases will go SWN. You pay the same price as you normally would.
You can also enroll in the Gooddining program. Eat at over 10,000 participating restaurants nationwide and you can earn up to 6% of every dollar spent on the meal as a donation to SWN.
Follow this link to Goodsearch.
Thanks so much for remembering
The Scriptwriters Network throughout the year