Volunteer Opportunities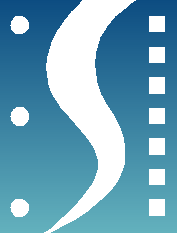 Join the Scriptwriters Network Team!   
The Scriptwriters Network is an educational, tax-exempt, 501(c)(3) non-profit organization created by writers for writers and industry professionals.  We are currently looking for committed volunteers to help in the following open positions:
Assistant Membership Director - Assist in maintaining membership databases, send correspondence to members, assist with member inquiries and sign up new members at Saturday events. Resume required.
Web Team* – Help us maintain our website, update events calendar & webpages.  Previous experience necessary.  Wordpress and Magic Members experience a plus!  Resume required.
Administrative Assistant* – Assist with miscellaneous admin needs, typing letters, creating and maintaining spreadsheets, etc. Resume required.
Write-ups - Attend events and write a 1-2 page breakdown, giving the highlights of the panel and key points of the speakers. Must provide writing samples.
All positions are non-paying but Volunteers do receive the following:
Free entrance into all SWN events
One entry in a choice between either HOP, TOP or Staged Reading** 
**One (1) HOP or TOP or Staged Reading entry, per volunteer, per calendar year.  Non-transferable.  Must be active volunteers in good standing for a period of no less than 3 months before qualifying for this incentive. 
In addition to the above positions, we're also looking for Door People to greet, help check in members at events and assist with event set up.
If interested, please send email with position you are applying for and a copy of your most current resume to Info@scriptwritersnetwork.org
*You can earn college credit for volunteering! – If you are currently enrolled in a course of study, you can apply your volunteer time to collge credit in an unpaid internship.  For more information or to apply, please email ajorgensen@scriptwritersnetwork.org