Hollywood Outreach Program (HOP) Winners
Elizabeth Martin & Lauren Hynek



DEAD STUPID
horror/comedy
When a small town is overrun by a zombie plague and pot is the only cure, the town's stoners have to step up and save the day.

Writing partners Elizabeth Martin and Lauren Hynek recently joined the WGA and are currently writing a feature screenplay for Amazon Studios.
January 2012, Elizabeth and Lauren were among the top five finalists for Amazon Studios' ORIGINAL SOLDIERS contest.
November 2011, Elizabeth and Lauren were commissioned by the Know Theatre of Cincinnati to write WE WILL RISE, a play based on pieces from the Afghan Women's Writing Project.
Spring 2010, Elizabeth and Lauren won the Horror genre prize for the Creative Screenwriting Cyberspace Open.
August 2009, our script JOURNEY TO NEVERLAND was optioned by Shamrock Motion Pictures.
February 2009, we won Week 2 of the Cowrite competition sponsored by BenderSpink.
October 2008, we received recognition from The Scriptwriter's Network Hollywood Outreach Program.
Lauren graduated with a degree in psychology from Brown University. Elizabeth graduated with honors in drama from Stanford University
---

Chad Rouch and Dale Lucas

HOME
horror
Defying her adopted parents' wishes, an orphan searching for her birth family is tormented at the hands of a murderous religious cult leader who just may hold the secret of her true heritage. Desperate for a sense of belonging, she's terrified to find that this cult may just be a place to call home.
Dale Lucas is the author of the neo-pulp novel Doc Voodoo: Aces & Eights and the e-chapbook story trio Right Behind You.
His stories have appeared in Horror Garage, Samsara, and the forthcoming sci fi anthology, Futuredaze. He lives in St. Petersburg, Florida.
Chad Rouch is a professional writer, amateur husband and a rookie dad. He's had a life long obsession with movies, telling his elementary classmates that he wanted to be a stunt man when he grew up. Now, he looks forward to the day he can take his baby daughter to her first movie and she can gaze over her snack pack at the magic of the silver screen.
---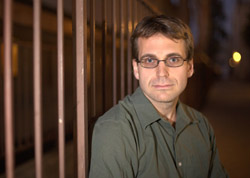 Greg Benevent

BLUETOOTH BITE
action thriller
If an undercover cop can't find the man who killed a psychopath's sister by the end of a crime lord's birthday party, the psychopath will kill the cop's wife. He installs a camera in the cop's Bluetooth to see and hear everything the cop does.
Greg Benevent writes action, comedy, horror, and pretty much everything else. A Screenwriting and Playwriting graduate of Drexel University, he's had a script optioned by Mekhi Phifer's Facilitator Films. The 2003 Academy of Televisions Arts and Sciences TV Drama Writing Intern, he once upon a time was co-creator of the beloved web series "Bumps in the Night." He resides in North Hollywood and spends too much time saying goofy things on twitter.
---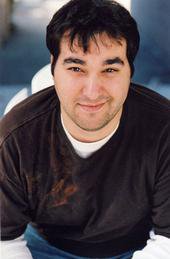 Tony LaScala

THE BOY WITH STORIES IN HIS POCKETS
fantasy adventure
To avoid the harsh reality of his father passing and the threat of losing his home, a young handicapped man from a dysfunctional family, escapes from a psychiatric hospital and embarks on a fantasy adventure to save his paper diorama world from the clutches of a storytelling monster.
Tony LaScala is a playwriting/screenwriting graduate of the University of LaVerne and his plays have subsequently been produced all over the world. He is currently the author of "The Odd Job Chronicles" @thescriptlab.com.
By day Tony works many odd jobs to make rent and spend random free moments working on his passion: Writing. If you Hollywood types are looking for a screenplay, Tony will tell you all about his right after he auditions for a toothpaste commercial, takes the stage for a few jokes, feeds your dogs, tutors your kids, films your niece's graduation, serves you asparagus and brie puff pastry hors d'oeuvres, and finishes re-tiling your downstairs bathroom.
---
Michael Oakes 
DA VINCI'S DREAMS
historical biography
The tumultuous life of Leonardo da Vinci, viewed through the unique lens of his visionary notebooks, masterpieces, and experiments, which spring to 3D life in the mind of the Master. The inspiring true story of an uneducated, gay, bastard son who overcomes prejudice and persecution to fulfill his dream of immortality.
Michael Oakes is a professional writer, actor, and director. He graduated from Stuyvesant H.S. in N.Y., earned his B.S. and M.S. in Biology at the University of Wisconsin, and was a Wildlife Biologist with the Park Service. He studied acting with A.C.T., Shakespeare & Co., and Anne Bogart. He is an Equity actor, garnering rave reviews in roles including Stanley Kowalski, Petruchio, and Oberon. In 1994 Mr. Oakes founded Live Oakes Educational Theater, combining rigorous research with acting expertise to bring history to life. In 2000, Soprano Renee Oakes became his wife and partner. Their mission is to tell stories from the past that can make a difference for the future. They tour their 13 award-winning shows nationally.
To adapt his plays to the screen Mr. Oakes studied screenwriting for five years with Syd Field, Robert McKee, Chis Vogler, ScreenwritingU, etc. DA VINCI'S DREAMS placed in five major contests and has been requested by Will Smith's company. Mr. Oakes has a mini-series pilot script, "The Call of the Wild: The Life of Jack London." He also has an option on his brother's prize-winning book, "The Radical and The Republican," about the unlikely friendship between Lincoln and Frederick Douglas. His favorite role is Daddy to his 4 year old daughter. For more information visit www.imdb.me/michaeloakes and www.liveoakes.com.
---
Jim Hoffman 
CRUISE OF DOOM
caper comedy
A would-be tech tycoon counters the imminent breakup of his company by deliberately shipwrecking himself and his two partners, hoping to get picked up by a cruise ship full of rich passengers who will invest in his latest startup. But first they have to rescue their potential investors — and themselves — from a bizarre murder-for-profit scheme run by the ship's officers.
Jim has been writing scripts for about ten years, and is a long time member (and sometimes Board member) of Scriptwriters Network. He has five completed features and a number of shorts, one of which was produced and did the festival circuit. He is working on his sixth feature…
---
When 16 year-old Tess and her classmates head into the woods for a school project, they soon discover that the innocent scavenger hunt they're videotaping is really a deadly game of survival.
Jami Burke is a graduate of New York University's Tisch Film & Television program. She has produced several highly-acclaimed short films with award-winning filmmakers James Berry and Ryan Landels (The LXD), such as The Deal and Figure of Speech. She is also a producer for the upcoming web series, Red Scare. Jami has written several film and television scripts that have been recognized by contests such as the Scriptwriters Network Hollywood Outreach Program, Scriptapalooza, Broad Humor Film Festival, and Shriekfest Film Festival. She is also the writer of Bicycle Illusions, a hidden object adventure video game to be released in late 2011.
---
supernatural romance
When a brilliant scientist, famous for debunking fraudulent mediums, meets an unassuming Bostonian housewife, he is confronted with her terrifying descent into trance and a pitch perfect impression of his own long lost love. In this true story, Richard Hodgson risks career, reputation and even life in pursuit of the truth, whilst the medium realizes she is competing with a dead woman for his love.
ONE WHITE CROW is Pippa's first feature. It was optioned for 3 years by Allotria Productions in LA and went through re-writes with top script consultant Sarah Golding (The Constant Gardener).
Before this the script was chosen for the prestigious European development programme, North By Northwest. In November it was 1st runner up in the feature film section of the Nextventertainment.com competition. The characters and stories behind One White Crow are also the basis for a TV series: THE S.P.R – a 'Victorian X-files'. (treatment available from Casarotto's)
Pippa's first short film Breaking Out (directed by Oscar winner Marienela Maldonaldo) premiered in competition in Cannes in 2004, was shown in over 20 international festivals over the next 2 years and won Best European short at Premier Plans 2005.
In the last year Pippa has been commissioned by RHI and Curious Pictures in NYC to write treatments for a 4-hour fantasy mini-series and a feature film, respectively.
She has written 2 series (60 episodes) of groundbreaking UK interactive teen web drama Sofia's Diary for Sony/Bebo that was then picked up by Channel 5. It was the first Internet drama to move onto a prime time terrestrial channel. She also wrote for Emmy Award winning sketch show Smack The Pony.
Pippa is a graduate of the screenwriting MA at the London College of Communication and was a screenwriting lecturer at London University's Birkbeck college. She is currently based in LA. Her agent in London is Casarotto Ramsay.
Link to website for more info www.pippahinchley.com or email directly to pippahinchley@gmail.com.
---
THE CURSE OF THE WARRIOR'S SWORD
action (myth/fantasy)
A fearless young warrior uses a cursed treasure's magic to deceive a queen and win another woman's hand. When he pays the ultimate price for his deed, his widowed bride takes revenge with his sword. Based on the Nibelungen and Volsung legends of old.
Chris Norlin is a summa cum laude graduate of the UCLA film school, Scriptapalooza semifinalist, and Jeopardy! champion. In college, he played cello in the Young Musician's Foundation Orchestra under the baton of Oscar-nominated and Grammy-winning composer Lalo Schifrin. In 2010, L.A.'s premier multicultural sketch comedy troupe OPM included two of Chris's sketches in their set at the San Francisco Fringe Fest, where they earned the Audience Favorite Award.
Chris enjoys traveling abroad and has visited North Korea, Bhutan, and Burma. His most memorable Hollywood moment came when his arm snapped in two while arm wrestling a movie stuntman. Chris's X-ray is currently on display in the "Avoiding Injury" section he added to Wikipedia's article about arm wrestling.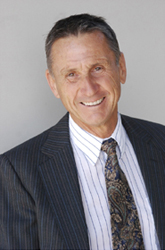 Martin Horsey
A DAY IN THE LIFE OF MARTY KAPLAN
indie comedy
A bad day doesn't begin to describe it as Marty Kaplan tries to merely survive in a world suddenly and inextricably gone mad.
Martin began entertaining professionally at the age of 14 when he became the original Artful Dodger in the very first West End production of OLIVER. Since then he has appeared in films and TV on both sides of the Atlantic. Very active in community theatre he began writing plays for local groups, one of which went on to receive a seven week professional production at the Odyssey Theatre in Los Angeles. From there it was a natural progression to writing screenplays.
Martin has written about a half dozen screenplays, and so far he considers about half of them worthy of serious consideration. He continues to work at being the best writer he can be.
Martin currently lives in Camarillo, California with his wife of 41 years. He has three grown children and hopes one day to grow up himself.
SKILLED TO KILL
action/thriller
When a burnt out Black-Ops soldier wakes up next to a dead woman, he can't remember if he killed her and must find the truth before the cops catch him. 
SPIRIT
supernatural thriller

A murdered cop winds up in the body of the man who killed him, and must free himself or be trapped forever with this scumbag.
TRUST ME NOT
thriller
Trapped in a snow storm with two psychotic fugitives, a thirty-something woman must use every skill she has to survive — even from the man in love with her (Think: Key Largo meets The Shining).
RESCUE
drama
A call for help from her sister propels a teenage foster girl into the violent, criminal underbelly of Denver, her only ally a B-movie stuntman.
BLACK MAGIC
supernatural horror
A Chicago cop must learn Haitian voodoo in order to defeat a magician who kills with magic.
OUT OF CONTROL
dark action/thriller
A CIA operative, returned home to America, is shocked to realize the women closest to him are being murdered — and he may have done it.
APRIL 15
drama
After driving her husband to suicide and harassing the widow, the Internal Revenue gets a surprise when the woman fights back.
JACKIN' THE DEVIL
action/drama with comedy
A tough kid turned minister gets a reputation as a modern-day Robin Hood by hijackin' the local thugs.
RED MAN
action/drama/supernatural
ANDY, a young homeless and spiritually void Native-American man, is accused of the death of a friend. During the pursuit Andy is saved by the cryptic and powerful LEONARD THREE FEATHERS who forces Andy into a bargain which propels Andy into returning to the reservation to investigate a murder, putting him on the road to spiritual meaning and a sense of his heritage.
FIGHT OR FLIGHT
action/drama
A kick-boxing teenage girl flees her foster home in search of the sister she was separated from as a child, only to find herself the target of a drug cartel.
Paul Myerberg has optioned seven times by such companies as Once Upon A Time, Smart Egg, and Trioka, and has considerable screenwriting education with John Truby, Ken Rotcop, and Hal Croasmun's ProSeries.
Paul has won or placed 19 times in such contests as Hollywood Outreach, Nicholl, and StoryPros. He currently lives in Tehachapi, California, with his wife, Janet, and cat, Dante. Paul can be reached at changes21st@att.net.
---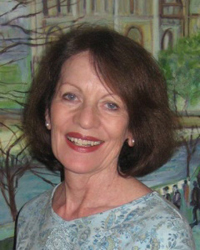 Sylvia Cary
THE EX MRS. FAMOUS
drama based on a true story
In a Philadelphia acting school, 18-year-old drama student, Harriett Tendler, meets 26-year-old former coal miner, Charlie Buchinsky, marries him and follows him to California where he becomes the international super-star known as Charles Bronson. This is the true story of their high profile marriage and divorce, and Harriett's struggle afterwards to reinvent herself as more than just the "ex" Mrs. Famous.
Sylvia Cary, MFT, is a licensed psychotherapist specializing in addiction. She is the author of four published books (It Must Be Five O'Clock Somewhere; Jolted Sober; The Alcoholic Man; and Women Celebrate Long-Term Sobriety), five produced educational videos and dozens of articles which have appeared in national magazines (mostly on addiction and other mental health topics). She was awarded the Clark Vincent Award by the California.
Association of Marriage and Family Therapists to honor her literary contributions to the mental health profession.
She can be contacted at: Sylvia@SylviaCary.com
---
Tom Streich & Brad MacDonald
HAPPY TRAILS
comedy
A nursing home's good-natured handyman and an eclectic squad of seniors are "vanjacked" by two inept, yet dangerous robbers who force them to drive cross-country for a big score.
Tom's post-college cable television production job led to a fifteen year career in advertising. The ever-present writing toxin finally hit a main artery which induced the completion of UCLA's Feature Screenwriting Program, which in turn yielded five scripts to date. He also knows the difference between infer and imply.
Brad, a fifteen year acting veteran (SAG, AFTRA, CHIPPENDALES — SORRY MOM) and no stranger to story. A busy commercial actor, Brad finds time to write in between banking residual checks. He also knows the difference between farther and further.
Tom and Brad have completed two comedy scripts, most recently Happy Trails, with more on the way. Down time usually involves debate over which "ERNEST GOES TO…" DVD to watch. You can reach Tom and Brad atstreich6800@roadrunner.com.
---
After his father is gored to death by a mutant Russian boar, a LAPD SWAT team leader unites with a pack of scrappy rednecks to hunt down the creature, but the men find themselves overwhelmed by an almost human-like enemy that uses their own tactics against them.
The Commandos
drama/comedy
An eighties garage band rides a wave of cheesy, glam-rock riffs to superstardom, only to find their friendships tested by a tsunami of drug abuse, family strife, and an unforgiving music industry.
Operation Whiplash
thriller/comedy
When a no-talent actor is set up as the fall guy in a covert CIA operation, he must convince his Chinese captors that he is a real spy, and the only one capable of retrieving their stolen secrets.
Rubber Bullets
buddy action
Personalities clash when a stuffy nanobiologist and a rogue homicide detective are paired up to field test a myriad of experimental, less-lethal weaponry while hunting for a Cleveland serial killer.
Allen Schubert draws script ideas from his travels, former service in the U.S. Navy, and his current profession as an LAPD Detective. He has completed several screenplays in addition to the four listed above. Further correspondence can be sent through email at schubert_allen@hotmail.com.
---
Gene Doucette
CHARLATAN
thriller
A bogus psychic has to catch a killer that targets professional "psychics" before he becomes a victim himself.
AAs a father and elementary school principal, Kevin Aldrich has an inexhaustible supply of material for family comedies. As a screenwriter, Gene Doucette has written multiple short film scripts, produced (Parting) and optioned or in production (The Talk, The Lady In Black).
Charlatan, his first feature film script, was also a finalist in the Twin Rivers Media Festival. Gene's first novel Immortal is published by Hamel Integrity Publishing.
He is also an award-winning playwright (Deus Ex Quanta; Artifact; In the Valley of the Shadow) and an accomplished humorist (The OTHER Worst-Case Scenario Survival Handbook: A Parody; Beating Up Daddy).
Gene lives in Cambridge MA with his wife and two children.
---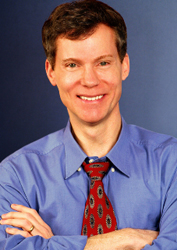 Kevin Miller
MOTHER'S DAY
comedy
An honest Chicago cop battles to protect three mob witnesses from competing hit men only to discover the most ruthless assassin of them all is… his own loving mother.
DEAD LAST
horror
An arrogant millionaire playboy buys the ultimate adrenaline rush when he spends a fortune for one night in a real haunted house, but soon discovers he and his friends have been lured into a deadly, supernatural trap for the amusement of wealthy voyeurs.
Kevin Lee Miller's scripts have repeatedly won awards including first-place nods from the Scriptwriters Network Hollywood Outreach Program, Final Draft's Big Break competition, Fade In Magazine and the Worldfest-Houston International Film Festival.
In past lives, he was an actor on TV and in commercials, edited 40 network specials, was creative director for an ad agency, produced a feature-length John Lennon documentary titled IMAGINE, and supervised the creation of over 60 hours of DVD bonus materials for Peter Jackson's THE LORD OF THE RINGS.
Most recently, he produced and edited the John Hughes tribute for the 2010 Oscars.
His email address: kevin@kevinleemiller.biz.
---
Marlo Pettigrew
GOOD ON PAPER
romantic comedy/ strong female
When forced to find a fiancé to close a corporate deal, a CEO turns to what she knows best… business. She writes a business plan and relies on corporate savvy to snag the ideal mate but finds her real match in someone completely different. Will she risk sabotaging the deal to discover true love?
Marlo Pettigrew is a CPA working in New York City who pursues her dream of screenwriting in her spare time. Over the past two years, she has produced two short films, Ctrl Z and Free of Charge, and taken lots of film and writing classes. Good On Paper is Marlo's first feature screenplay and she feels honored to be recognized by the Hollywood Outreach Program. She is now busy writing her next spec screenplay.
She can be contacted at marlopettigrew@yahoo.com.
---
Michael Willinsky & David Andrew Lloyd
HEAVEN HELP US
romantic comedy
A pair of Guardian Angels must unite two mortals, but the angels cannot overcome their bitterness from their own tainted relationship and their disdain effects their work.
Michael Willinsky and David Andrew Lloyd primarily write comedy – because that's all they can take seriously. They have sold or optioned several screenplays, including deals with Fox / Searchlight, Permut Presentations and Franchise Pictures.
They began writing together in Fred Willard's Comedy Group, where they penned dozens of side-splitting comedy sketches, including Judas: The Rematch and L.A. Vet, which are still putting audiences in stitches. They have won or placed in several writing contests, and their short Grave-Tech premiered at the DGA during VisionFest.
They have several other projects available, so, if you need a good laugh, shoot 'em an e-mail (Iknowfunny@aol.com) and they might let you buy them lunch to discuss some of their scripts. You had 'em at pastrami!
---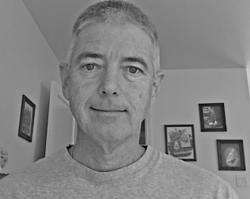 Kevin Aldrich
WISH
family comedy
An eleven-year-old farm town delinquent gets his hands on the magic lantern of a burnt-out genie and makes them trade places. The boy, Gene Valenti, decides to wreak havoc on his town with his new found powers while the genie, Faraam Salaam Mulaam, now trapped in the measly body of a boy, rediscovers his mission and tries to grant wishes even without magical powers. Wish is a story of personal, family and civic redemption as Gene learns to appreciate the life he left behind while Faraam recovers his belief in humanity. It is FREAKY FRIDAY meets ALADDIN.
As a father and elementary school principal, Kevin Aldrich has an inexhaustible supply of material for family comedies like WISH. His scripts in a variety of genres have been recognized for their excellence by the Nicholl, the Scriptwriters Network, and Cinestory.
He is represented by Preferred Artists Agency.
---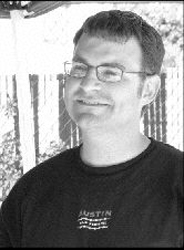 Steve Barr
MATING HABITS
action / horror
A professional killer must protect a beautiful runaway from her abusive family — who happen to be werewolves.
REQUIEM FOR AN ASSASSIN
drama
Requiem for an Assassin is a tragic character drama cleverly disguised as an action flick. An elderly government operative is sent to kill his young protégé. Along the way he relives their violent past and the twisted love triangle that drove them apart. (Imagine Ian McKellen or Morgan Freeman as a badass elderly assassin… who is secretly gay.)
DEVIL WATER
action / horror / comedy / western
A nebbishy soft-drink inventor in the Old West discovers a stream of magical water that transforms its victims into monsters. With the help of a mysterious gunslinging preacher, he must battle demons and outlaws before he can confront the Devil Water (Currently being adapted into a comic book series).
FACING THE CROWD
thriller
A female doctor with the Centers for Disease Control must track down the creator of a virus that sterilizes a third of the people it infects. But when she catches the creator, she must decide if it would be best to let her go free.
Steve Barr is currently in a development deal with Disney, being produced by Academy Award-winning writer/producers Ted Elliott and Terry Rossio (PIRATES OF THE CARIBBEAN).
He is a founder and the President of SoCal Film Group, a creative collective of filmmakers. His comic book DEVIL WATER is a top-seller for its genre and type, and the screenplay on which it is based has recently been optioned. Children and animals love him. He can hold his liquor. He is great in the sack.
---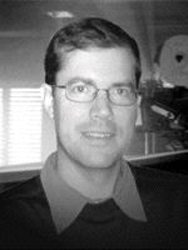 Chris Billett
REVIVAL INC.
sci-fi / thriller
After a fatal "accident", a renowned scientist is resurrected — only to discover his dream for a better world has been corrupted by those he trusted. Joining an underground resistance, he sets out to destroy his invention and comes to learn that death is a necessary part of life.
BADLANDS
thriller, set in New Mexico
An over-protective single mother must depend on her past skills as a U.S. Marshal when her fatally wounded ex-partner asks her to protect an eye-witness with evidence against a gang of corrupt law officers.
Born in England, Chris Billett emigrated to the USA and ran a software company for five years before turning to screenwriting fulltime. He has written on assignment and recently developed a horror feature for Asgaard Entertainment. He is in the process of optioning an action script to a well-established producer, and busy working on his next spec screenplay.
---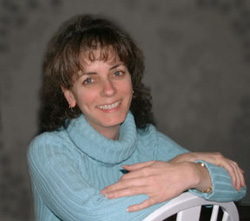 Gina Cresse
THE MONA LISA CAPER
period drama — based on a true — and incredible — story
When a poor carpenter claims he pulled off the greatest art theft in history by stealing the Mona Lisa from the Louvre, the real mastermind confesses his story to a reporter.
PLAN B
thriller / adventure / romance
(based on the writer's novel, which is the first in a series of five books)
When a woman buys the forfeited contents of a storage locker, she unintentionally stumbles upon a money laundering ring and evidence that a passenger plane was intentionally crashed to prevent its discovery.
Gina Cresse loves a good story. Since 1998, she's published 5 mystery novels that most describe as "fun page-turners" and was even offered an option on the series by a film company. She earned a Certificate in Feature Film Writing from UCLA in 2005. Her screenplays have been finalists, semi and quarter finalists in competitions such as Scriptapalooza, UCLA Screenwriting Contest, A Feeding Frenzy, and Page.
She writes fun, family-friendly stories that appeal to a broad audience.
---
Veronica F. DiPippo
THE KING'S PLEASURE
romance / period piece
The King's Pleasure is a rags-to-riches romance about 17th Century England's most famous actress, Nell Gwyn. Working her way up from the sewers of Soho, Nell battles jealous rivals, treacherous spies, and powerful lords who long to possess her at any cost. But, just when success is within her grasp, and the very King of England promises to fulfill all of Nell's dreams, true love forces her to choose a path which could lead to her disgrace, downfall… and even death.
DARE
action / adventure
Sean and Anthony, two twenty-something, small time robbers, are tapped by "The King of the Thieves" to join an international team that is planning to steal the world's most valuable jewel. Pitted against each other for the job, their friendship begins to fray as they discover themselves odd-men-out amongst the slick, uber-thieves of the world. Can two young crooks survive in a kingdom of super-criminal power, money, and sex, where friends become enemies, double-crossing is a way of life, and one false move could cost them their lives?
NEVER THE BRIDE
romantic comedy
Sara Garrett, a down-on-love, self-appointed analyst, convinces her BCF's (best college friends) to form a pact never to marry without each other's approval. As the years pass and her BCF's all break the pact (dragging Sara along as maid of honor to boot), Sara learns that marriage is what you make of it, and everlasting love can be discovered in the last place on earth you'd ever expect to find it.
Prior to screenwriting, Veronica amassed a large body of produced works for theatre. Over thirty productions of her plays and one-acts have premiered at theatres on both coasts.
As a screenwriter, writing assignments have ranged from adapted to original works for studios and independents including Disney and her own production company, Crunch Entertainment. Projects currently in active packaging include her horror film Crimson Lake and a feature length docu-drama with virtuoso violinist Hubert Pralitz.
Also a filmmaker, Veronica's award nominated short films have played at festivals across the country. Her most recent film, Dandelion Dharma, is currently in postproduction. Veronica will be teaching screenwriting at CSULA this winter. She is member of the WGA and Women In Film and is represented by Lee Keele at The Gersh Agency.
To see Veronica's film trailers, go to: http://www.crunchentertainment.com/about_cr.html
---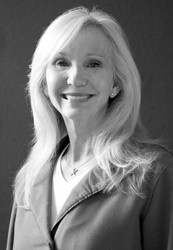 Maggie Franks
STAGEMOM
family / romantic comedy
A naïve divorcee becomes Hollywood's newest stage mom when her son wins the coveted " Martian Makeover" on the set of the world's biggest box office star.
Maggie grew up in LA with the Hollywood sign within view from her front porch.  When her family relocated to a sleepy beach town, she sunk herself into on writing, surfing and the film classic, "Endless Summer."  Four sons later, she abandoned a successful copywriting career to study screenwriting at UCLA.  Her endless passion for the ocean and family life extends to her screenwriting works and short films.  She is an award winning screenwriter and filmmaker; and considers the ocean her home away from home.
---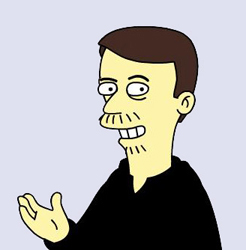 David Fulk
RUFUS REX
family comedy / adventure
A shy 11-year-old boy discovers a frozen egg in a freshly-dug quarry, and keeps it. When it thaws and hatches, a baby lizard pops out and immediately imprints on him, thinking he is its mother. But his secret pet soon becomes a king-size challenge, as he realizes what he's got is a young T-rex.
Chicago transplant David Fulk has written five independent features and directed two, "Night Visitors" and "The Road to Flin Flon." His print anthologies "The Cubs Reader" and "A Blue Jays Companion" have been popular with baseball fans, and his stage play "The Potman Spoke Sooth" has been performed in hundreds of venues around the world.
---
Mark Garbett
I'LL BE DAMNED
comedy
What if you tried to sell your soul, only to discover it was utterly worthless? I'LL BE DAMNED is a Faustian comedy about a con artist with three days to attempt the impossible… become a decent human being.
Mark Garbett's horror feature, MIDNIGHT MOVIE, was produced in 2007 by Bigfoot Entertainment. He has optioned several scripts, most recently the psychological horror SEWN to PHD Productions. Mark wrote and produced the supernatural thriller REFLECTIONS, and his short thriller SEND IN THE CLONES screened at the 2007 Dances With Films Festival.
He has won or placed in numerous screenwriting contests, including Slamdance/Sci-Fi Channel and The International Screenwriting Competition. Mark was a semi-finalist in the Nicholl Fellowship for his script OTHERWORLD.
He has several projects available, including THE CLAIMING, a thriller about a widow who suspects her seven year old daughter is predicting the deaths of those around them through her crayon drawings.
He can be reached at mgarbett@gmail.com.
---
Joe Garrett
THINKING TALL
dark comedy
Anthony Robbins-style audio success tapes inspire a petty thief to steal bigger. But to win the honest woman he loves, he has to go legit fast. He seeks out the success guru who made the tapes — a larcenous dwarf who tricks him into performing the biggest scam of his career.
INDIGENOUS HERO
sci-fi action / comedy
A fat, middle-aged, comic book fanatic can't help himself — he blows the family nest egg on a rare comic. His wife promptly leaves him. But the hot, young beauty that sold him the book turns him into a lean, buff superhero, twenty years younger, and tries to seduce him. She says his mission is to kill a famous wheelchair-bound humanitarian/genius who's really an alien bent on the destruction of the Earth. But, despite his miraculous transformation, he doesn't trust her.
NATURE BOYS
comedy / drama
Three decades before the '60s counterculture, long-haired "hippies" lived like Native Americans in the rural canyons of Santa Monica. Set in 1937, NATURE BOYS is based on their true story: an eccentric young man struggles to find a cure for his life-threatening illness and answers to life's deeper questions in a mystical lost canyon located on the fringes of L.A. He persuades a dying married woman he secretly loves, a Native American tribe, and Hollywood's zaniest screwballs to join him there. When civilization threatens to destroy their magical healing place, they risk everything to save it.
Joe Garrett's first writing job was for The Sharper Image Catalog. As an advertising copywriter, he's won two prestigious Clio Awards, including one for best commercial running in theatres.
As a screenwriter, he's been a Nicholl Fellowship semi-finalist, and an Austin Film Festival finalist. An executive for a mid-sized production company recently wrote about him, "You are an exceptionally talented writer, and it is extremely refreshing to read work of such high caliber."
---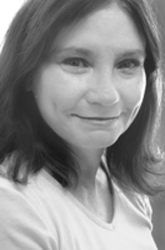 Nancy Hendrickson
THE HOUSE UPON THE SAND
coming of age / romance
In 1960, a nine-year-old discovers the true meaning of "home" and "family" when she is suddenly transplanted from Philadelphia to Miami and her mother falls in love with her best friend's father.
ON TOP OF THE WORLD
historical drama
Who was the first explorer to reach the North Pole? Was it Robert Peary or Frederick Cook? Or was it the black man whom history forgot?
ALPHA BABE
written with Paula Brancato
teen comedy
In this "Tootsie for teens," high school football captain Brent Lehane has to learn to BE a girl before he can GET the girl.
Nancy Hendrickson, a former actress, teaches screenwriting at Los Angeles Film School, has written for Creative Screenwriting and MovieMaker magazines and penned over fifty promotional spots for The Disney Channel. Winner of the Austin Film Festival Screenwriting Competition and the Carl Sautter Memorial Scriptwriting Award, she was also a semi-finalist in the Nicholl Fellowship, a finalist in the Eugene O'Neill National Playwrights Conference and a finalist in the Sundance Writers Lab.
Nancy has written and directed three short films. Her first "The Healing" is currently on the festival circuit and won the GAIA Award for Best Short at the 2007 Moondance Film Festival. Hendrickson was recently hired to adapt the life story of psychologist-to-the-stars Dr. Irene Kassorla.
---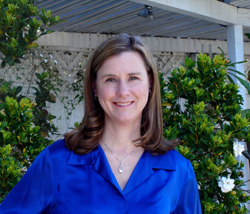 Syrie James
JANE
historical romance
JANE chronicles two "lost" years of Jane Austen's life, recounting the secret, life-changing love affair that inspired Austen's return to writing, and the publication of her first novel. Syrie James's screenplay JANE was one of fifteen finalists (out of 1,141 entries) in the 2007 MORE/Women in Film Screenplay Contest. The HOP-winning script JANE is an adaptation of the novel "The Lost Memoirs of Jane Austen," which was published by Avon Books, a division of HarperCollins, in November 2007. The novel has received five star reviews on BarnesandNoble.com and Amazon.com and is an international best seller, with more than 100,000 copies in print. (See below for reviews of the book.)
"A new and provocative look at one of the world's most beloved authors. This compelling novel should delight Austen fans far and wide."
—John Shors, author of "Beneath A Marble Sky"

"Tantalizing, tender, and true to the Austen mythos … highly recommended."
—Bette-Lee Fox, Library Journal, starred review [Editors' Fall Picks, 2007]

"…captures the heart with every turn… Syrie James compiles a great masterpiece."
—Coffee Time Romance

"This is an amazing book. Jane Austen lives again in the pages of Ms. James's novel. She … captures the heart and mind of Jane Austen"
—Susan Carroll, author of "The Huntress"

"This book is nothing short of brilliant. Syrie James is a literary genii who fulfilled one of my most cherished fantasies. I felt as if she'd cozied me up to a tea table with the real Jane Austen for a heart-felt chat."
—Kimberly Cates, author of "The Gazebo"
FINDING THE ONE
romance / dramedy
Over the Christmas holidays, two college-aged brothers and their divorcing parents look for love—or try to run away from it—which directly impacts their relationships with each other.
TAME THE WILD SKY
family drama
A teenage city boy, miserable after moving to a small mountain town, finds new purpose in life—and a host of new challenges to overcome—when he rescues a rare, injured falcon.
Syrie James is known for writing plot-driven, character-rich stories that touch the heart. A WGA member, Syrie has sold nineteen screenplays and teleplays in a variety of genres, to Tri-Star Pictures, Fox Family Films, ABC, CBS, NBC, FOX TV and the Lifetime Network, including HEAVENS TO BETSY for Dolly Parton, CAT & MOUSE for Gene Wilder, and ONCE IN A LIFETIME for Barry Bostwick and Lindsay Wagner. Syrie recently co-wrote and co-produced the independent film REAL.
Her HOP-winning screenplay JANE—an adaptation of her novel "The Lost Memoirs of Jane Austen" (Avon/HarperCollinsPublishing, Nov. 2007) was a finalist in the 2007 MORE/Women in Film Screenplay Contest. Syrie's play HOME FIRES BURNING was a finalist at the Palm Springs International Playwriting Festival. Her scripts UP and FINDING THE ONE (under the title PURE MORNING) have won or placed in numerous screenwriting competitions.
Please visit: www.syriejames.com.
---
Doug Molitor
BLACK & WYATT
broad comedy
The last of the old-school private eyes gets in legal trouble and has his business put under the control of his young lawyer, an incredibly clumsy wannabe-detective. (The Big Sleep meets The Pink Panther.)
(Semifinalist, 2005 Fox21/Slamdance Contest, Winner 2004 Producers Outreach Contest.)
DIMMESDALE!
political spoof
Dan Dimmesdale, a telegenic brain-damage victim, becomes president through the schemes of Carl Loft, his ruthless, brilliant, morbidly obese running mate. After Dimmesdale's idiotic blunders cause international incidents, Loft has an actor surgically altered to double Dimmesdale for speeches. But then the actor grows a conscience, and decides to take over.
I LOVE LUCIDITY
broad, high-concept comedy
Barry Murphy steals whatever he wants, strolls through women's locker rooms, gets in high-speed chases, punches out his boss and makes love to any woman he sees… because Barry has mastered Lucid Dreaming…where you know it's only a dream so you can do anything you want in it. The problem: Barry doesn't realize that today is not a dream: He's actually awake, it's the most crucial day of his life… while he indulges his every fantasy of lust, risk and revenge, thinking there are no consequences.
(Runner Up, Find the Funny Contest, 2005.)
GUARD #3
action spoof
You know in a James Bond movie, there's always one guard who gets knocked off the catwalk and probably breaks every bone in his body? Guard #3 is about one of these nameless shlubs, who get beat up, shot up, or blown up by the hero in an action film. But this is no movie stuntman: Bob is a real guard who goes from bad gig to worse (prison/sleazy bar/druglord's hacienda/evil mastermind's hideout), trying to be the best guard he can…while his medical insurance runs out, his wife leaves him, and his life falls apart. Only when stands up for himself does he become the hero of his own life story.
Doug Molitor began his career writing sitcoms, then expanded into hour-longs and features. He is a 2003 graduate of the Warner Bros. Writers Workshop. His produced credits include ADVENTURE INC., SLIDERS, F/X THE SERIES, POLICE ACADEMY, YOUNG HERCULES, SLEDGE HAMMER and LUCKY LUKE. His zany feature I LOVE LUCIDITY was optioned twice.
He was elected to two-terms as an Altadena town councilman. He was a five-day JEOPARDY champion. He lives in L.A. with his wife and daughter.
---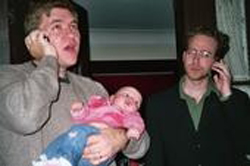 Andy Nordvall & Devon M. Schwartz
LONELY INTRAGALACTIC OVERLORD SEEKS SINGLE EARTH FEMALE
sci-fi comedy in the spirit of "Spaceballs" and "Galaxy Quest"
Kang just wants to find love with a nice Earth girl. Unfortunately, he's about to inherit the crappiest job imaginable, ruling the galaxy with an iron fist.
Andy and Devon are three-time winners of the Carl Sautter Memorial Scriptwriting Competition. Andy comes from the UCLA Screenwriting program, where he won the Professional Program and Showcase awards. He also writes sketch comedy for the BIG NEWS SHOW, and loves referring to himself in the third person.
Devon received a Theater and Psychology degree from Yale University after spending much of his youth in New York theater. Once in LA, he joined up with writing partner, Andy.
Devon is also a working actor (as Devon Michaels) and has performed on and off Broadway. Contact them at their Website: www.MySpace.com/MastersOfHumility.
---
Richard Redlo
END OF DISCUSSION
romantic comedy
A middle-aged, gay, Jewish man is challenged by his family to bring a male date to the next family wedding. Will he bring his best friend or his long-lost love? His choice reverberates through his family and friends, highlighting their own romantic challenges and insecurities.
BILLY DONNER'S PICNIC
drama with magical realism
Decades after the publication of America's most celebrated novel, its reclusive Author re-appears with nine sequels — only to be confronted by his famous fictional anti-hero who forces the Author to occupy, and eventually embrace, the tortured life he created.
THE OTHER TEAM
dramedy
A culture war among elderly suburbanites heats up when one's black son falls in love with the other's white granddaughter. The war melts when life-threatening neighborly needs ignite neighborly-love.  [Top 1% in Final Draft Big Break Contest.]

 
Richard Redlo is the author of three television pilots and 12 feature-length screenplays, three of which have been optioned by producers and a number of which have won or placed highly in contests.
Richard is the founder of Upstate (New York) Independent Screenwriters Forum.
---
Shaene M. Siders
INNER DEMONS
action thriller
Demons torment Dr. Ashley Brinkman's mental patients. Her cure? Invade Hell.
Shaene M. Siders is a writer/producer who runs her own business writing and consulting for the entertainment and technology industries. She has been writing fiction since kindergarten, which makes her the typical "overnight success."
In addition to a HOP win, her scripts have scored finalist and quarterfinalist awards in separate Scriptapalooza contests and a handful of awards in other contests. Shaene has written articles for magazines such as Creative Screenwriting, and she publishes her own series of creative training manuals.
Recent titles like Java for Mad Scientists have been used repeatedly by major companies such as NASA and Federal Express.
Shaene lives in Long Beach, California, and is actively seeking further assignment work as she pursues her freelance career.
Please contact her at producer@DragonUnderGlass.com or visit http://www.DragonUnderGlass.com for more information.
---
Lance Thompson
DOG TAGS
action / drama
In the closing days of World War II, a war dog helps a group of lost soldiers find their way home through enemy lines.
ONE NIGHT WITH YOU
comedy
Elvis and Richard Nixon become amateur detectives for one night to retrieve a stolen White House tape.
RIO TIEMPO
western
A retired Texas Ranger and his old Comanche war chief nemesis track down German saboteurs in 1917 Texas.
THE LEGEND OF LONG JOHN
low-budget comedy
An ice cream man turns into a bumbling masked superhero to save the kids on his route from drug dealers.
Lance Thompson is a script doctor (The Two Jakes, The Honeymooners), a television writer (Mr. Belvedere) and an award-winning creator of motion picture advertising.
He's a staff writer at web sites lowdowncentral.com and NewMediaJournal.com, and has written and photographed for magazines such as Cowboys & Indians, Air & Space Smithsonian, and Fly Past in the UK. He's a Scriptwriters Network High School Fellowship mentor, and graduated magna cum laude from the UCLA Motion Picture/Television program.
---
Christopher Valin
SECRET DISCIPLE
suspense / thriller
When Jack Ryder agrees to deliver an ancient manuscript for his professors, he becomes the center of a deadly conspiracy reaching back to a secret disciple of Jesus. When the truth is this dangerous, everyone wants to kill the messenger…
METALHEAD
comedy
When perpetual loser and wannabe rock star Alex Gerard is blamed for the death of a famous movie star, the star's maid helps him prove that the murderer was actually the actress' famous rapper boyfriend.
In addition to the Hollywood Outreach Program, Christopher was a winner in the Star Trek: Kirk vs. Picard screenwriting contest (Round 3), a finalist in Scriptapalooza TV, a semifinalist in the Chesterfield Screenwriting Competition, a quarterfinalist in the Nicholl Fellowship, Scriptapalooza, and Scriptapalooza TV, and was in the Top Ten Percent in the Austin Film Festival's Screenwriting Competition.
Christopher has additional projects and can be reached at cvalin@aol.com.
---
Steve Warren
THE GHOSTS OF BULL RUN
Civil War drama
Searching for his missing father during the Civil War, a teenage boy comes of age when he must decide between loyalty to his father and loyalty to his oath of honor.
EDEN'S AIR
futuristic thriller
Will the good guys or the bad guys get the coveted formula that will cleanse earth's polluted atmosphere? One person holds the key to the formula that will cleanse our contaminated atmosphere and powerful people would kill him for that key.
MARCUS
drama — based on a true story
Marcus Aurelius, the most benevolent and intellectual emperor of Rome, faces plots against him by his wife, his half-brother, his favorite general, and a little band of unarmed Christians who refuse to bow to Roman gods even in the face of Marcus' authorized persecution. Taken into war by the plots against him, Marcus soon finds himself in an untenable position where he must decide whether or not to rely upon the Christians in order to save the empire.
(Winner San Jose Film Festival, Christian Screenwriter, and a Nicholl semi-finalist)
MOSES OF THE BULRUSHES
comedy
At sixteen, MOSES, an orphan, is forced from his home by his wretched foster family, who, after some mishaps, mistake his divine gift for a curse. Taking to the road with other misfits, Moses sets out to find his real mother who had set him adrift as a baby in a picnic basket. Along the way he finds a world of sin, a means of redemption, and his life purpose.
Steve Warren is a produced playwright and optioned and produced screenwriter. His musical Gone To Texas received a New York reading in May at the York Theatre and opens in San Antonio this March. Two of his short screenplays have been produced, one directed by Michael Waxman, co-producer of Ali, The Insider, and Collateral.
In addition to winning the Scriptwriters Network Carl Sautter Award, Steve has also won the Hollywood Symposium contest and has been a Nicholl semi-finalist.
---
Tommy Wood & Marc Benton
PIECES OF EIGHT
historical action / adventure
In 16th Century Spain, a noble sea captain becomes a legendary pirate as he tries to find his lost son and seek revenge against the country and old enemy who betrayed him and murdered his family.
View the trailer at http://one.revver.com/watch/108698.
ANTAGON
written with Neal Shannon Cruey
supernatural thriller
A bestselling fantasy author struggles with the dark secrets of his past when the demonic villain of his novels refuses to be killed off and invades the real world.
CHASING THE WIND
fantasy
A Viking warrior, exiled by his clan, sets out on a quest to find God, and fights Odin in an attempt to bring his younger brother back from the dead.
Tommy Wood achieved his BFA in Communication Arts from the Atlanta College of Art. His screenplay, Pieces of Eight, reached the Top 30 of the 2006 Nicholl's Fellowship in Screenwriting, tied for 1st Place (with two of his other scripts) in the 2006 Best First Page.