Giveaways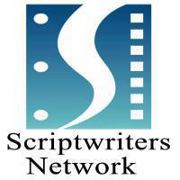 Have a story idea you've been itching to develop but don't know where to start? Dramatica Story Expert can help.
Want to win a FREE copy of this valuable software courtesy of Academy Award-winning software developer WRITE BROTHERS INC.? Then enter this month's exclusive Scriptwriters Network giveaway!
NEW GIVEAWAY starts December 1.
Previous winners include Jason Schroeder (Dramatica Story Expert), JoAnn Hess (consultation from development exec Danny Manus, Nakia Shuman ($350 gift certificate for a pitch consultation from Jen Gristanti), Edel Corrigan (consultation with Emmy winner Erik Bork), and Daniel A.V. (consultation with professional screenwriter Bill Lundy).
YOU can be our next lucky winner!