Volunteer Opportunities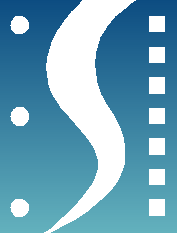 Join the Scriptwriters Network Team!
The Scriptwriters Network is an educational, tax-exempt, 501(c)(3) Non-Profit organization created by writers for writers and industry professionals.  We are currently looking for committed volunteers to help in the following open positions:
Program Director(s) – Manage the coordination and administration of all aspects of a program and will direct the services that the program is designed to provide including supervising volunteers and the coordination of their functions within the program. Project Management experienced is required. Resume required.
Advertising Manager – Plan and execute advertising policies and strategies. Identify and develop contacts for promotional campaigns and industry programs in addition to working with and maintaining current contacts. Some experience is required. Resume required.
Readers – Read television or feature scripts submitted to our Hollywood Outreach Program (HOP), Television Outreach Program (TOP) and our High Concept Screenplay Competition. Write professional level coverage.  Some experience is required. Resume required.
Production Crew – Assist in setting up chairs, tables, lighting and audio speaker system. Assist also with loading and unloading of equipment. Posting signage and setting up banners. Check-in guests and maintain attendance spreadsheets. For more detailed information, please contact us. Customer service experience a plus. Resume required.
Write-ups – Attend events and write a 1-2 page breakdown giving the highlights of the panel and key points of the speakers. Some experience required. Must provide writing samples. Resume required.
Social Media Content Creator(s)/Strategist(s) – Regularly post updates of our activities on our social media platforms; Facebook, Twitter, LinkedIn, Pinterest, Tumblr. Contribute to our social media strategy to attract and engage current and potential SWN members. Extensive social media strategy experience required. Resume required.
Administrative Assistant – Assist with miscellaneous administrative needs, data entry, creating and maintaining spreadsheets, etc. Resume required.
Grant Writer(s) – Knowledge of preparing proposals and grant applications. Responsible in researching, identifying, developing and responding to public and private grants. Must possess excellent written and verbal skills. Commission based only. Experience required. Resume required.
All positions are non-paying but Volunteers do receive the following:
Free entrance into all SWN events
One entry in either the HOP Program, TOP Program or the Staged Reading Series** 
**One (1) HOP, TOP or Staged Reading entry, per volunteer, per calendar year.  Non-transferable.  Must be an active volunteer in good standing for a period of no less than 3 months before qualifying for this incentive. 
If you are interested, please send an email with the position you are applying for and a copy of your most current resume to: Info@scriptwritersnetwork.org