The "Voice" Of The Writer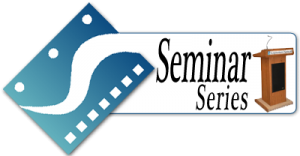 Event Date: Saturday, February 17, 2018 || Speaker: Pilar Alessandra || Check-in: 12:30 pm ||
Screenwriting instructor Pilar Alessandra uses pages from this year's nominations for  "Best Screenplay" and "Best Adapted Screenplay" to help you discover your own original writing voice and see how you can apply it to pages.  She'll focus on the tone, craft and personality of the page.  How do these writers get our attention? What is their unique point of view?  What words do they choose?  What story do they tell?    See more details below.
IMPORTANT!
For security purposes, you MUST REGISTER before 10:00 pm on Thursday, February 15, 2018 – for guaranteed entrance onto CBS' lot.
**Please note that each guest and/or attendee needs to REGISTER individually.
Admission:

_____________________________

$30.00 online – Please Pay Here

_____________________________

SWN Annual Members,

Sign-In Here

_____________________________

To become a paid SWN Annual

Member, Join Now!

____________________________
Check-in begins at 12:30 pm.
Event starts at 1:00 pm.
No Refunds. No Credits.
More Information.
Pilar Alessandra
started her career as a Senior Story Analyst at DreamWorks SKG. In 2001, she opened the Los Angeles-based On the Page Writers' Studio, dedicated to teaching and consulting with screenwriters and TV writers at all levels. She's the author of the top-selling scriptwriting book, "The Coffee Break Screenwriter," and host of the popular "On the Page Podcast." An in-demand speaker, she's taught seminars at Disney Animation, ABC, CBS and MTV, and traveled the world teaching in the UK, China, Poland, Vietnam, Colombia, Portugal and South Africa. Pilar's greatest accomplishment is the success of her students, many of whom have won top competitions like the Nicholl Fellowship, are working on TV shows such as "The 100," "Silicon Valley" and "Grey's Anatomy," and have sold scripts and pitches to studios including DreamWorks, Warner Bros. and Disney. For more information about Pilar, her classes, consultations, book and podcast, go to 
www.onthepage.tv
---
Join us on the Third Saturday every month at:

CBS Studio Center
4024 Radford Avenue
Studio City, CA 91604
Free Parking — Enter the CBS* lot at the main gate & inform security you are there for the Scriptwriters Network event.
*You must RSVP by the deadline mentioned above/pay in advance, in order to be on our RSVP list for Security clearance onto CBS' lot. If you do not RSVP by the date above, you may not be allowed onto CBS' lot.
You'll be asked for your government issued photo ID, and then given directions to the meeting location. You may park in any available space on the lot, unless CBS' Security directs you to a park at a different area.
As this is a professional event, we ask that you please arrive prior to the event start time.
Meeting Timeframe: 1:00 pm to approximately 3:00 pm
Please remember to bring a picture ID for gate Security!
Any questions, email us at info@scriptwritersnetwork.org.